On-demand webinar: The evolution of drone as first responder (DFR) programs
Practical uses for drones in law enforcement
---
Sponsored by:

While the first unmanned aerial drones date back to WWI, they have exploded in popularity and usage in recent years. As a natural addition to the law enforcement toolkit, drones are increasingly used in the role of first responders. From establishing contact with suspects during SWAT operations to quickly locating someone during a search and rescue mission, drones can help decrease response time, enhance officer and public safety, and assist with critical decision-making. Watch this engaging webinar to learn the many ways that Drone as First Responder (DFR) programs are revolutionizing law enforcement.
You will learn:
Practical uses for drones in law enforcement.
Tips for agencies wanting to start or optimize a drone program.
How Pearland and San Antonio are pioneering the next generation of DFR.
WHAT ATTENDEES LIKED FROM THIS PRESENTATION: 
"Very informative!!"

"The video was exciting and learning about how other law enforcement agencies utilize drones was great." 

"I liked the presenters' willingness to share their accounts on implementation and cost mitigation." 

"Informative webinar regarding DFR innovation and implementation."  
MEET THE PANELISTS: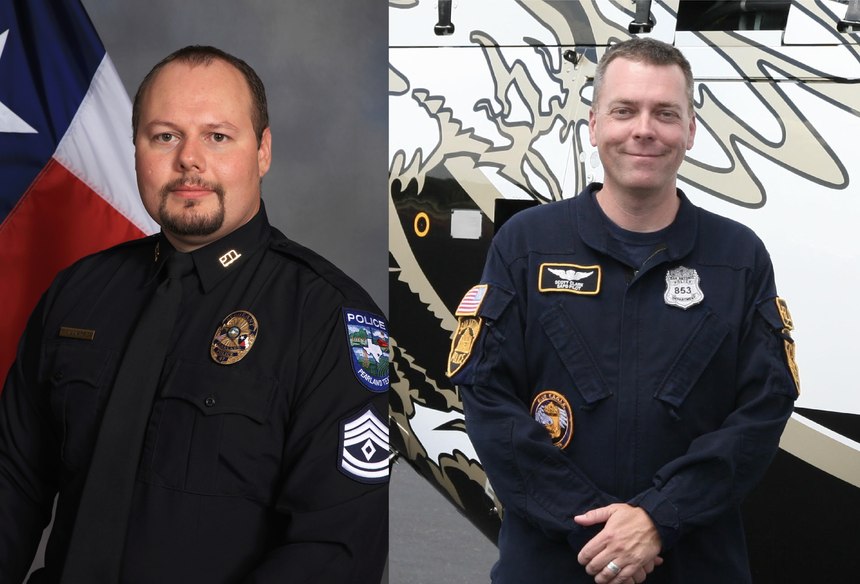 Sgt. Felix Williams IV has been with the Pearland Police Department for seven and a half years, and has been a patrol supervisor for two and a half years. He was recently appointed as the DFR supervisor as Pearland has received a BVLOS waiver, which allows them to remotely send drones to calls for service without the need for a visual observer.
Officer Scott Clark has been with the San Antonio Police Department for 23 years and is a distinguished member of the RAVEN (Robotic Aerial Vehicle Enforcement) team with 2500 hours of helicopter flight experience under his belt. Serving over 1.4 million residents across 504 square miles, San Antonio is the largest city in the US with a DFR program. The RAVEN team has eight officers and utilizes a fleet of 12 drones to respond to an average of 300 calls a month.