Tactical drones: Moving the needle from want to need
We are seeing increased drone use by SWAT teams resulting in safer incident resolutions for officers and suspects
---
By Mark Lang
If someone told you using a drone during a SWAT operation could prevent a force-on-force encounter with a suspect, would you do it? Most, if not all, would reply yes.
Additionally, what if that drone could gain valuable information that allowed SWAT operators to locate, communicate with and de-escalate suspects and avoid force-on-force encounters?
Over the past several years we have seen increased drone use by SWAT teams resulting in safer incident resolutions for officers and suspects. In 2023 we find ourselves at the cusp of a new era in SWAT tactics where the drone is no longer a want but a justifiable need. Let's look at a few key areas that explain the want becoming the need and how to address funding this technology for the future.
The value of the drone
Surround-and-call-out operations (SACO) are more prevalent now as dynamic entries are used less. During SACO operations introducing a drone or multiple drones early is key (balanced of course with the Fourth Amendment and exceptions to the search warrant in lieu of a signed arrest/search warrant). Drone insertion early into the tactical problem has become an important aspect of SWAT tactics and can provide valuable information.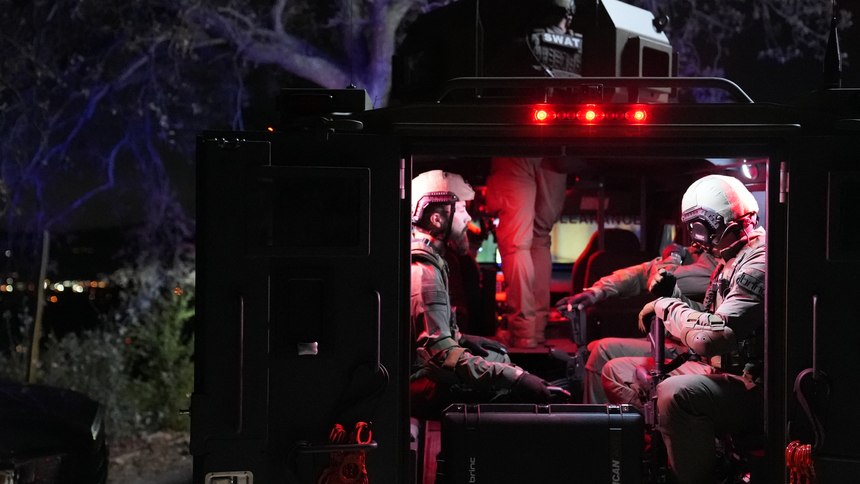 If lethal force is directed toward a suspect, internal and external scrutiny could result in questioning why a drone was not used. To be clear, there is no guarantee a drone on any SWAT operation will prevent force from being utilized, but the eyes and ears gained as a result can be consequential to the safety of both officers and suspects. Use cases continue to occur where drones provide important information such as:
Suspect location
Weapon location
Layouts and floor plans of structures
Animals in structures
Fortification of doors/windows.
Drones can drive voluntary surrenders
A positive phenomenon of drone technology is that some suspects just give up when the drone enters. That drone's mere presence provides a psychological edge for law enforcement. Technology can have a broad array of positives, from taking the brunt of the suspect's anger to inducing voluntary compliance. This very application helps move the needle from want to need.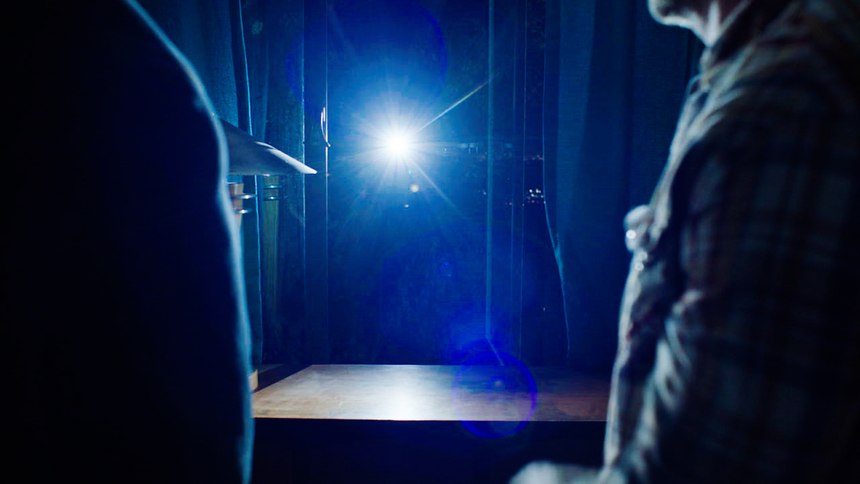 Information-gathering
Drones continue to be intentionally damaged and/or shot by suspects upon entry and searching. Would you rather a member of your entry team be shot or the drone? When this occurs, valuable information can be ascertained as to the mental state of the suspect. Two drones launched simultaneously into structures can ensure information-gathering continues if the suspect uses force against one. Important information that can be gathered includes:
Types of weapons
Suspect's clothing and description
Suspect's demeanor
Suspect's intent
Location of suspect/attack
Any other persons inside.
The political economy of an officer-involved shooting
Often, officer-involved shootings (OISs) result in checks written to suspects' families even if the use of force was justified. The amount of the check is relative to the circumstances of the incident, political pressure and the court of public opinion.
The public's tolerance of OIS incidents has steadily decreased in recent years, and it is clear they want law enforcement to pursue all means possible to resolve incidents without deadly force. Drones can be used to achieve this. How? By determining the exact floor plan of structures, locating suspects and communicating.
The FBI receives and maintains data in its Hostage Barricade Database System (HOBUS) that overwhelmingly shows when communications are established and maintained throughout critical incidents, peaceful resolution is a high probability. This is the goal of every team, but teams must have the assets to achieve that goal through personnel, training, equipment and, importantly, technology.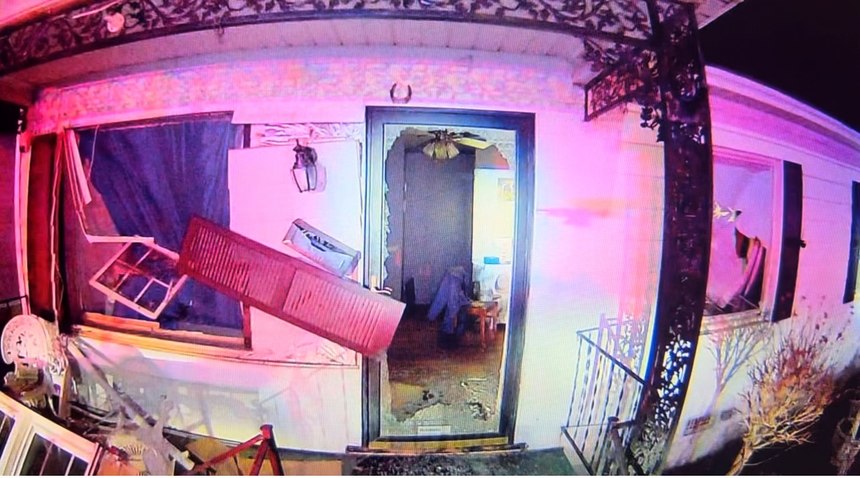 Funding the technology
As the want becomes the need, so does the inevitable issue of funding. Law enforcement still labors with this issue overall with any new equipment. Younger officers growing into command roles increasingly embrace technology. The value of drone technology in use cases is reducing officer and agency exposure to potential litigation. Budgets for unmanned aerial systems (UAS) are becoming a reality. Traditional a la carte purchasing is being replaced with subscription-based purchasing – e.g., drone software, body-worn cameras, TASERs, body armor, etc. Technology is ever-changing. A drone purchased just one year ago may be outdated today. Subscription-based purchasing allows for new software and hardware upgrades without the red tape and inevitable rob-Peter-to-pay-Paul scenarios.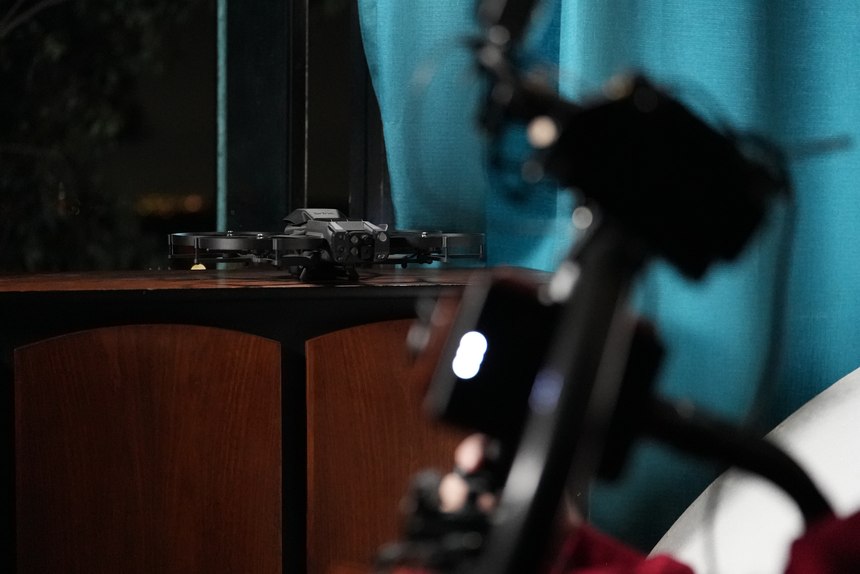 Final thoughts
Drone technology will continue to transform how law enforcement responds to the needs of its citizens. Ultimately it will impact nearly all aspects of law enforcement, from patrol operations to traffic scene investigations and specialized work groups. Embrace technology and realize the move to drones may just start with you.
NEXT: How to maximize the capabilities of SWAT drones
---
About the author
Mark Lang retired from the Dallas Police Department after a 30-year career with 23 years spent in SWAT. Mark assisted in developing the Tactical Bomb Technician (TBT) program with Dallas SWAT and EOS and promoted increased training with bomb technicians internally and externally. He is currently a drone trainer for BRINC, which specializes in drones and other technology that enhances first responder safety.

Request product info from top Police Drones/UAS companies
Thank You!