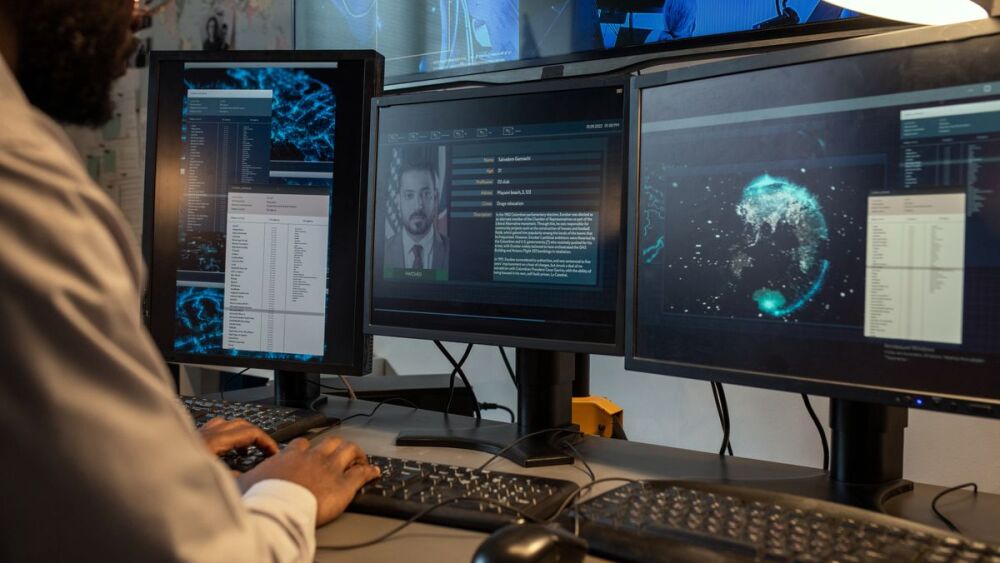 Access this on-demand webinar by completing the "Get Access to this Police1 Resource" box on this page!
Across the country, the ranks of law enforcement officers are dwindling. San Francisco is down 600 police officers while Phoenix is down 500, and the DC police force is at its smallest in over 50 years*. Factor in retirements and resignations and the numbers become even more stark. To address this worrying trend, agencies are turning to new and creative methods of recruitment and retention to attract new officers, hire them quickly and efficiently, and retain them along with the agency's current staff. Cell phones, social media and 24/7 access to the internet are defining characteristics of millennials and Gen Z, and the newest approaches to improve police hiring are increasingly focusing on these technologies as effective ways to reach the newest wave of law enforcement.
In this informative webinar, sponsored by eSOPH by Miller Mendel, our distinguished panel of law enforcement experts will discuss current trends as well as what the future holds for law enforcement recruitment and hiring. Ben Haiman, Chief of Staff of the Metropolitan Police Department, Virginia Gleason, FBI-LEEDA Instructor, and Sergeant Eric Tung, who supervises recruiting, hiring and outreach at the Kent Police Department in Washington, will tap their deep collective knowledge and experience to offer insider tips and unique insight to meet the current hiring challenge head-on.
You will learn:
The trends driving low recruitment and new ways to address them.

Best practices for recruiting and hiring millennials and Gen Z.

New approaches for recruitment using social media and technology.
WHAT ATTENDEES LIKED FROM THIS PRESENTATION:

"The speakers were engaging and provided insightful solutions."

"Very informational and great ideas!"

"The panel was very knowledgeable."

"I am in charge of the sheriff's budget that handles recruitment and I am looking for more effective ways to spend recruitment dollars. This was helpful in giving me a starting point."

MEET THE PANELISTS:
Sergeant Eric Tung has been a police officer for 16 years in Washington State. He currently supervises Recruiting, Hiring and Outreach. He has led patrol squads as well as training, community engagement, civil disturbance, and Field Training program supervision. Eric is a peer support team coordinator and wellness program developer. Eric was a 2022 40 Under 40 honoree, recognized by the International Association of Chiefs of Police. In 2022, he was able to lead his department's recruiting and hiring efforts to triple the annual average of officers hired and boost hiring in women by 700%. He develops wellness and leadership content, geared toward helping police officers and prospective candidates on @bluegritwellness on Instagram and the Blue Grit Radio podcast.
Ben Haiman serves as the Chief of Staff for the DC Metropolitan Police Department. In this capacity, Mr. Haiman oversees daily operations of the Executive Office of the Chief of Police and is responsible for broad agency management and implementing strategic agency objectives. Mr. Haiman is responsible for several organizational units which include the Office of Communications, Office of General Counsel, and the Professional Development Bureau. Mr. Haiman served as the Executive Director of the Professional Development Bureau between 2017 – 2021, leading the Recruiting Division, Metropolitan Police Academy Division, Human Resource Management Division, Disciplinary Review Division, Testing and Assessment Division, Equal Employment Opportunity Division, Office of Communications, and the Strategic Engagement Office (Volunteer Services).
Virginia Gleason applies wide industry experience to helping public safety entities discern and resolve issues. A graduate of University of Oregon Law School, she began her career as a lawyer in private practice but moved to pursue her passion in public service, serving on the command staff of four different law enforcement agencies, focusing on law enforcement systems, human capital management, accountability, and responsible use of technology. Her depth and breadth of experience in the public and private sectors give her keen insight and understanding of issues police organizations currently face and will face as public safety is reevaluated and reimagined. Virginia now focuses on organizational compliance with laws, regulations, professional standards and ethical practices; updated hiring and retention strategies; utilization of data to increase the value and credibility of police services; practices that support inclusion; leadership development; and risk management.
*Washington Post, May 27, 2023