7 cases solved thanks to ALPR data
According to law enforcement, Automated License Plate Recognition (ALPR) data allows officers to find the needles they need in haystacks of information
---
By Police1 Staff
ALPR data is frequently used to find people with warrants, locate stolen autos, solve burglary and crack homicide cases. The list goes on, you name the type of case, and LEOs have found successes thanks to ALPR technology and innovation. 
Police1 highlights seven cases solved with the help of ALPR data.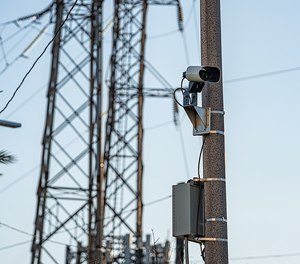 1. The 400 boys 
Several years ago, Doral (State) Police Department faced an unusual problem: most of the crimes that affected their community were committed by suspects who lived elsewhere. 
To help understand the crime pattern they faced, and find leads to open cases, Doral PD began to rely on ALPR systems. By leveraging historical data and national and state databases in real-time, Doral officers were able to solve a number of crimes. Specifically, in 2015, Doral PD ran the license plate of a vehicle parked in a Walmart parking lot. The search identified the vehicle was linked to a number of crimes, including a rash of stolen vehicles and burglaries. The officers were able to make an arrest upon the discovery. 
The investigation later revealed the existence of a juvenile gang called the 400 Boys, which led to further arrests and missing pieces of related unsolved cases.
2. Mohammed Pedro Whitaker
Mohammed Pedro Whitaker, the man charged with 18 felony counts involving nine separate shootings, was arrested in 2014 thanks to ALPR data.
Whitaker was linked to countless attacks on vehicles on Kansas City highways over the course of a month in 2014. He wounded at least two victims.  
ALPR technology had randomly taken pictures of an Illinois license plate G86-5203 at least four times in 2014. After a witness identified the plate number of the highway shooter, Kansas City police officers were able to use digital images to link the plate in various locations and eventually determine who Whitaker was, and prove his association with the shootings. 
3. The Pillowcase Bandit
Law enforcement agencies in Fayette County, Georgia, had been investigating numerous burglaries spread out over seven counties in 2013. Each burglary took place in the daytime. In each instance, a pillowcase was taken from a residence, along with items like jewelry, tools, old coins and cash. 
Eventually dubbed the "Pillowcase Bandit," police caught a break when a witness said they saw a suspect on a porch in Columbia County. The witness took down a license plate number from the vehicle the suspect entered.
By combining license plate recognition systems, historical LPR data, online investigative tools and data-sharing, the Fayette County Sheriff's Office found an address where the plate was registered. The officers were then able to locate and apprehend Christopher Bergeron, the "Pillowcase Bandit."
4. Kidnapping arrest
In 2007, in San Jose, Calif., an officer was alerted of a stolen vehicle by his patrol car-mounted ALPR system. After further investigation, the officer discovered the vehicle was linked to the kidnapping of a 12-year-old girl days earlier. Luckily, the girl had escaped, and thanks to ALPR data, the suspect was arrested and charged with kidnapping and forcible child molestation.
5. Hit-and-run
In 2007, in Roseville, Calif., a 76-year-old man was killed in a hit-and-run incident. Witnesses were able to capture a partial license plate number of the car, which was provided to law enforcement. Equipped with this information, police used their ALPR system to query the partial plate and the location of the hit within a 10-mile radius. The image results allowed law enforcement to find the full license plate number, and eventually the location of the suspect. This information led to a hit-and-run felony arrest.
6. Murder of a sheriff's deputy
In 2013, two individuals were found dead in a remote turnout on an Arizona highway. Police asked the public for help in solving the crime. As a result of the public plea, a witness was able to identify the suspect's vehicle – a 1998 Toyota Sienna minivan – and describe the Illinois license plates.
Two days later, Maricopa County Sheriff Deputy William Coleman was shot and killed while responding to a burglary call. The same vehicle was identified at the scene. 
At first, officers were unable to locate a local address for the suspect, as the plates were registered out of state. But by leveraging ALPR systems and historical LPR data, law enforcement officers were able to tap into a new database that provided information on the suspect's movements and eventually locate a local address for the suspect, which allowed officers to make an arrest.   
7. Spotting stolen vehicles
Not all cases of ALPR use are as dramatic as the aforementioned examples, but they still make an impact on the community every day. For instance, the New Orleans Police Department first unrolled its ALPR system in October 2017. The ALPR systems wasted no time helping the NOPD solve more crimes. Within the first month, cameras spotted 29 stolen vehicles and led to countless arrests.
The benefits of ALPR technology to law enforcement are clear. The advancements have allowed officers to solve more crime, faster. Even with this in mind, the accessibility of ALPR systems and their data is becoming more difficult for LEOs. Learn more about ALPR data and what LEOs wish the public knew about them. 

Request product info from top Police License Plate Readers companies
Thank You!