5 essentials for your range bag
Here are some great products that are solid performers at the shooting range
---
In the profession of law enforcement you will encounter police officers who love their guns (Tackleberrys) and those who border on hoplophobic, while recognizing the critical necessity of their firearms.
Because it is our least often used, but most important weapon, cops need to engage in regular firearms practice, which means training at the shooting range.
Some officers can't wait to clear leather and create some tight groups on their paper foes, while others experience stress and test anxiety when they need to qualify.
Wherever you fall on this scale, here is some awesome gear to make your trip to the shooting range a little better.
Tactical Rx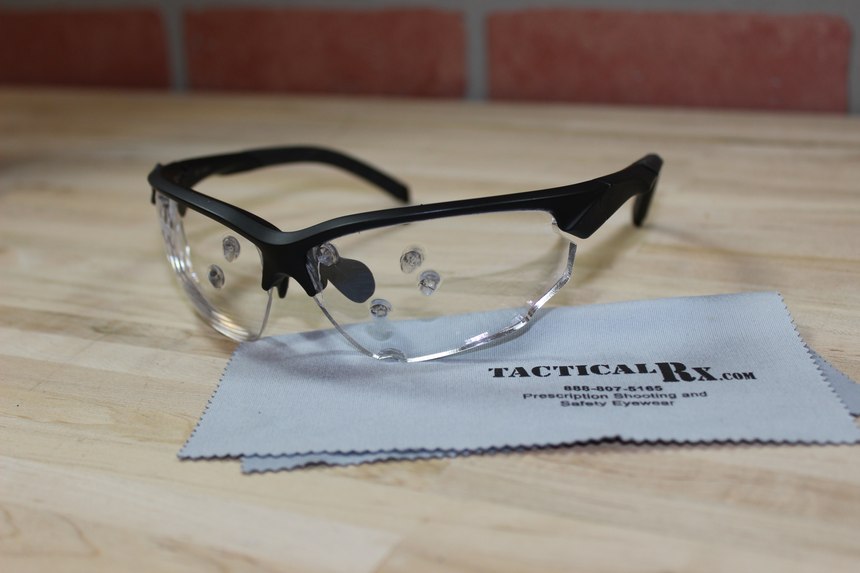 When Bret Hunter got done with being a combat engineer he went to school to be become an optician. He then solved one of the greatest puzzles in the world of eyewear – how to make a curved prescription lens.
Too much magnification in a curved lens creates a fishbowl effect that causes people to become dizzy and nauseous. While people in his industry said it was impossible, Hunter pulled it off by inventing his own proprietary formula.
He didn't stop there. He went on to produce his own line of eyewear, including prescription safety glasses.
So if you're a shooter with less than 20-20 vision, his company, called Tactical Rx, can take care of you.
Many high-end tactical teams use Hunter's eyewear. The FBI gave him feedback that they loved Hunter's prescription safety glasses because they were equipped with transitioning lenses that darkened in the sun and lightened at night.
I've used a couple of pairs of Tactical Rx and the products are outstanding. Basic safety glasses are available in prescription and non-prescription with the latter starting around $89.
FoamAction Sports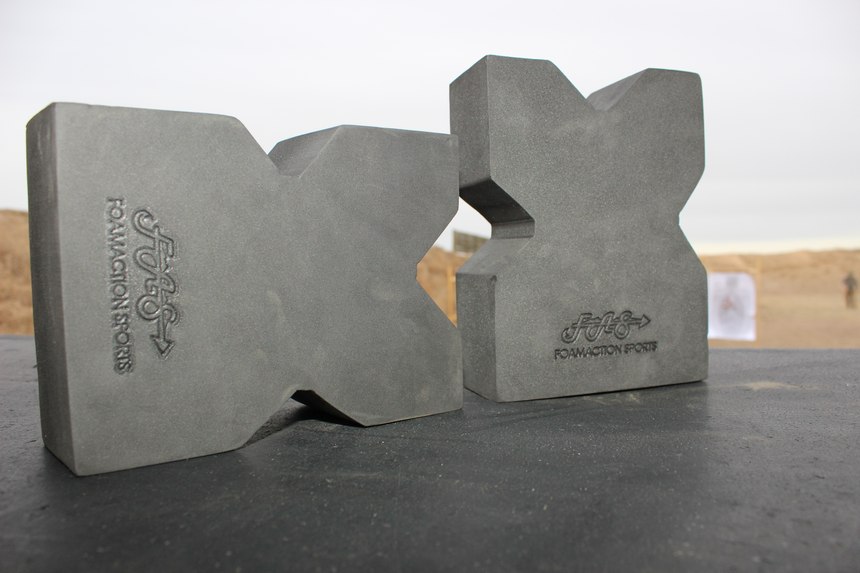 Innovations often improve various aspects of our lives and this certainly holds true for the shooting range. After years of using heavy shooting bags, I found the FoamRest from FoamAction Sports.
These X-shaped foam shooting rests are lightweight and durable, and don't take up a huge amount of room. During several recent trips to the range I used traditional filled shooting bags. They usually start out at the right elevation, but then settle with recoil, causing them to need to be adjusted. FoamRest doesn't settle. Plus, they give you myriad options when it comes to elevation.
While a pair is great for long guns, you can also use a single one for a pistol during sighting or accuracy testing. At $14.99 for a single or $24.99 for a pair, they won't break the bank or weigh you down when you haul them out to the range.
Tuff Writer Pen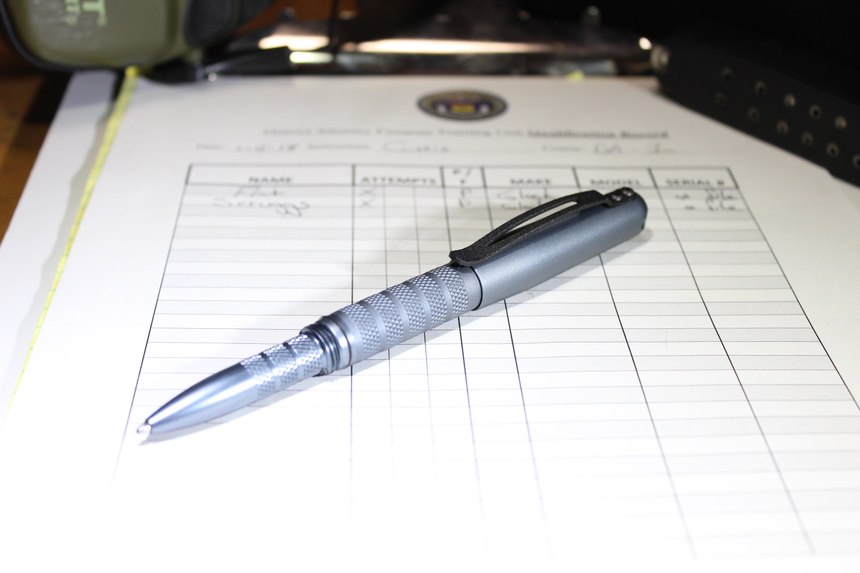 Many gun ranges determine what you need to bring. For those of us who shoot at unimproved ranges, we need to bring more gear. It may seem like an afterthought, but a pen in the range bag is pretty important when shooting, especially if you're not in uniform when doing so.
Most qualification courses I've attended required a sign-in sheet where you indicate shooter, course, maybe your firearm, plus whether you passed or failed. These forms have to be filled out and pens never seem to be handy. Keeping one in the range bag is a good remedy. Pens are also great for marking and scoring targets.
Tuff Writer's Operator Series comes in at an MSRP of $89.95. This is a perfect example of a quality item you will only need to buy once. I have had cheap pens freeze in my range bag and I've had them break when I've dropped guns, staplers or ammo on them. Tuff Writer has a YouTube video where the pen wrecks a high-end blender… the sparks alone are worth the watch. This pen will hold up to anything it might experience in your range bag and it serves as a backup weapon because it won't deform with forces under 750 PSI. Buy a pen you can pass on to your children.
Hygenall LeadOff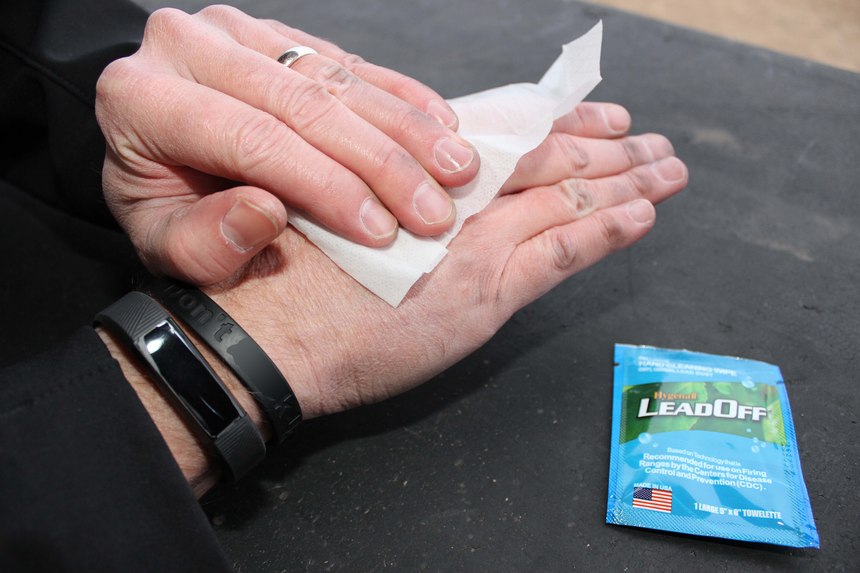 We are learning more about the dangers of lead exposure during shooting. Although this article refers to indoor ranges and breathing in lead dust, I recently learned about another method of entry. One of the head firearms instructors from a major sheriff's office told me several of their instructors had developed various cancers in the intestinal tract, starting at the mouth and moving south from there. Eventually it was attributed to the officers shooting and then eating handheld foods at lunch.
While proper handwashing is critical, what if you shoot at an unimproved range that doesn't have the best decon options? Hygenall makes a product called LeadOff designed to remove lead. It comes in several forms to suit your needs. The soap is great for ranges with bathrooms, but if you're truly roughing it, nothing is better than the wipes. Hygenall makes enormous, refillable buckets with 500 wipes in them that can be parked at a range or mounted on a wall. This job is tough enough without increasing your cancer risk, so tell your range master to buy LeadOff by Hygenall. Prices vary according to products; check out the Hygenall website.
Everyone faces different challenges at their range. In the comments section below, sound off on what you face, and what gear you bring to deal with it.
MagPump 9mm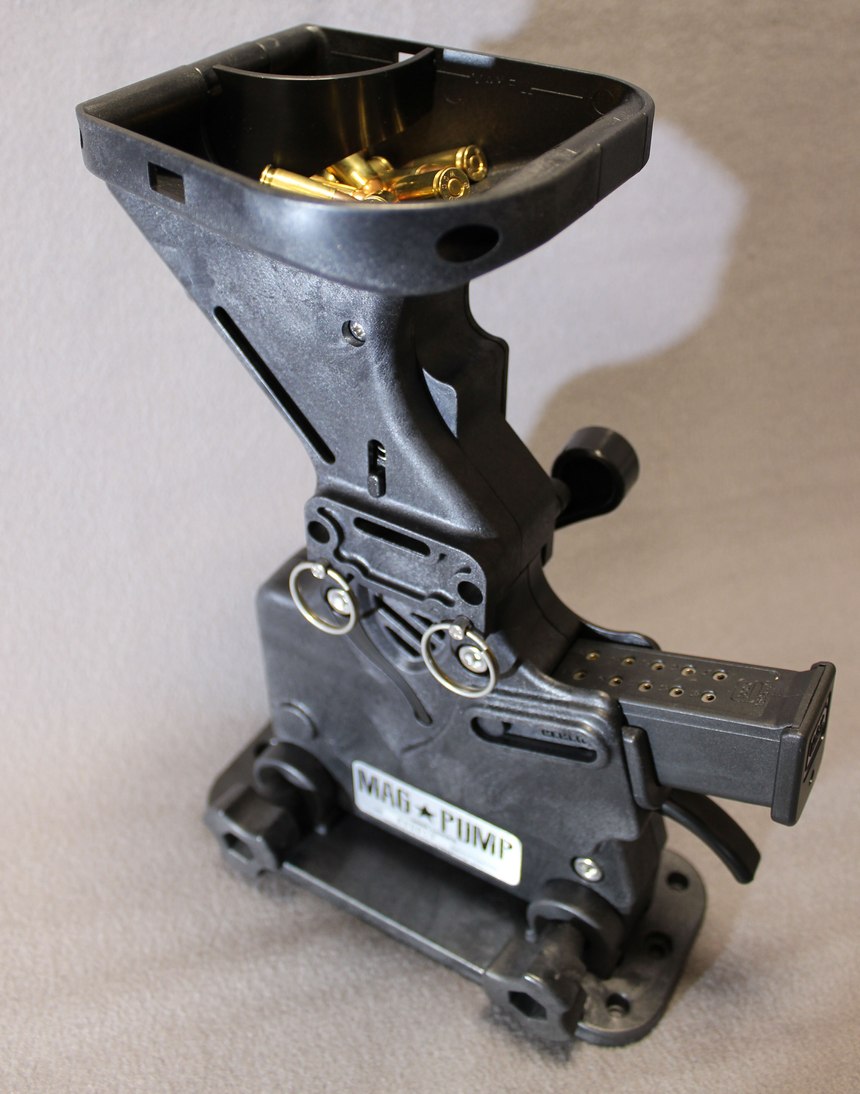 Last but not least is the new MagPump. A previous version of this thumb-saving device has been around for about a year now – AR-15 shooters marveled at the ease with which they could load their magazines. Now, MagPump has done it again with a time-saving loader for the popular 9mm. 
This unit is hopper-fed like its predecessor, but it has evolved to being non-directional.  That's right, dump up to 50 rounds of ammo in the bin, place your magazine in the base, and start pumping. The unit loads magazines faster than I can manually, and it breaks down into two pieces to better fit in a range bag.
MagPump has created sleeves that enable the loader to be used with Ruger, Glock, Smith & Wesson, CZ and Sig Sauer double-stack magazines. The company also makes a billet aluminum version for heavy use. This loader is perfect for any range day, but it could be a great time saver for heavy training days. The standard version of the MagPump 9mm is $149.99. MagPump has a no-questions-asked, transferable, lifetime warranty.
Everyone faces different challenges at their range. In the comments section below, sound off on what you face, and what gear you bring to deal with it.

Request product info from top Police Shooting Range Equipment companies
Thank You!