Should teachers be armed? Captain John "J.T." Coleman has an opinion
"A lot goes through your mind when you are driving to an in-progress active shooter at your own son's school. I was thinking about my son and all my son's friends. It's hard to explain, but it was surreal."
---
This feature is part of Police1's Digital Edition, "Prevention, disruption & response: The strategies communities must deploy to stop school shootings." Click here to download.
Retired Captain John "J.T." Coleman recently responded to a Police1 "State Your Case" debate regarding whether teachers should be armed in school. Considering his experiences, we thought his opinion would be valuable to share with all Police1 readers.
First, here is his story.
In the beginning
When J.T. Coleman started his law enforcement career in 1990, during the pre-Columbine era, he never considered that responding to a call of an armed murderer arbitrarily shooting every student in their path inside a local school was even a remote possibility. 
The Heath High School shooting
On December 1, 1997, a 14-year-old male student entered the lobby of Heath High School near Paducah Kentucky and opened fire.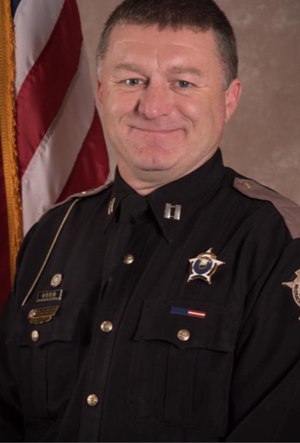 J.T. responded with other officers and discovered the student had fired his 22 caliber semi-automatic handgun deliberately into a group of students gathered in prayer. After the killer emptied his weapon into the students, he turned it over to an unarmed principal and surrendered.
J.T. and other first responders were left to attend to the three students who died, as well as five other students who survived.
Preparing for the second school shooter
After this first incident, which occurred nearly two years before Columbine, J.T. learned the hard way that the unthinkable was possible.
From that point forward J.T. deliberately enhanced his skills by joining his department's SWAT team, which was called the "Special Response Team." Being a member of this team ensured he would get the additional ongoing training to be prepared in the event such a horrific incident happened again.
J.T.'s department also arranged to have a member attend a "Train the Trainer Course," to certify an in-house instructor to train all members in "Response to the Active Shooter." J.T. and all members of the department were given this training.
Remembering what he had seen when J.T.'s son Andrew entered high school, J.T. had frank discussions with him about the possibility that an active shooter event might happen. J.T. taught his son about such things as maintaining awareness of his surroundings and choosing a position of advantage, as well as being aware of avenues of escape.
Lighting strikes twice in one career
On the morning of January 23, 2018, J.T.'s son Andrew left for school, while J.T. was still getting ready for work.
After Andrew arrived at Marshall County High School in Benton, Kentucky, a fellow student entered the school commons and produced a 9mm semi-automatic pistol from his backpack. The gunman opened fire on his innocent and unsuspecting fellow students. His rampage killed two and wounded 18.
As J.T., now a captain, was about to leave for work, he received a call from his son Andrew. J.T., initially worried that his son had got into a crash on the way to school, but was shocked when his son Andrew declared, "Dad! Dad! Dad! There's a shooter in the school!"
Captain Coleman told his son Andrew to get out immediately.
Andrew listened to his father, but before he left, he scooped up a struggling friend who had been shot and badly wounded. Andrew helped his heavily bleeding friend to first exit the kill zone, and then get out of the school. Once clear, Andrew, who was an Eagle Scout, found a bandana in his backpack and quickly applied an improvised tourniquet to his friend, which stopped the bleeding.
The shooter is apprehended
After talking with his son, J.T. immediately jumped into his unmarked McCracken County Sheriff's Department Crown Victoria and powered it toward the scene. As he did, Captain Coleman advised dispatch "There is an active shooter at Marshall County High School."
J.T. shared, "A lot goes through your mind when you are driving to an in-progress active shooter at your own son's school. I was thinking about my son and all my son's friends. It's hard to explain, but it was surreal."
As he arrived at the school, J.T. drew his weapon and entered immediately and inside found that the Marshall County sheriff and a Benton police officer, who had been similarly trained as he was, also had entered immediately. They did not know where the shooter was, so they began to coordinate their attempt to locate him.
As it was later learned, the killer, after wounding 18 and killing two, realized police were on scene and were immediately entering the school. Wishing to avoid apprehension, he ditched his gun and tried to mix in innocently with the rest of the students.
The gunman fled with some other students into the athletic room and acted as if he was just another fearful student sheltering in place. However, having been identified as the shooter by surviving student victims, Marshall County Sheriff Kevin Beyer took the gunman into custody without incident.
Aftermath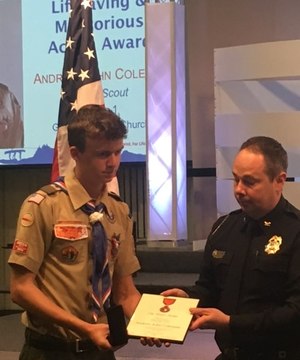 The Heath High School shooter received a sentence of life without the possibility of parole for 25 years. In September 2022 his first bid for parole was turned down.
The Marshall High School shooter is currently serving two life sentences.
Captain J.T. Coleman recently retired after 30 years in law enforcement but currently serves as a reserve deputy for his beloved McCracken County Sheriff's Department.
Andrew, J.T.'s son, now a senior in college, shakes his head at my suggestion that he is a hero. He said, "I did what anyone in my shoes would have done."
His father is, justifiably, pretty proud of his son, who received recognition from the Boy Scouts of America for his actions on that fateful day.
Now for JT's learned opinion
I asked JT what his opinion was on how an officer should prepare for this eventuality. This is what J.T. advised:
Believe it can happen.
Train seriously in all your related skills.
Train specifically with your fellow officers in active shooter response. He said his department trained in a school before the second shooting and this helped a great deal.
Prepare your family for the possibility that they might become involved in such an incident.
Should teachers be armed?
I asked J.T. if he thought teachers should be armed.
JT pointed out that at the Marshall High School active shooter incident, he saw teachers doing some heroic things. He said that they were treating wounded students before the shooter was even located. J.T. also said, when officers did the building search, looking for the shooter, one of the teachers insisted on assisting. He was armed only with a baseball bat. There was no dissuading the teacher.
With all that being considered J.T. said this about teachers being armed:
"I look at it as just another tool in the toolbox. If we can train the teacher and we can have an armed teacher in the school, I think it would be a deterrent. Shooters are going to places where they are not going to face resistance. Shooters will avoid an area that will be a hard target."
This is retired Captain J.T. Coleman's opinion on how to possibly prevent an active shooter incident in your school. This is coming from a man, who has been there and done that … twice!