First look: Glock releases G43X and G48, both with 10+1 capacity
These single stack 9mm slimline models feature expanded magazine capacity and other upgrades from Glock's Gen 5 releases
---
The single stack market just heated up even more with two new additions from Glock: the G43X and G48. Both of these models are improvements on the original single stack 9mm G43 released several years ago. Building upon the success of that forerunner, Glock issued the two slimline shooters with expanded magazine capacity and other upgrades from the company's Gen 5 releases. Both guns are exciting additions to the growing Glock family for concealed carry.
G43X
Those who have tried the G43 found it to be a reliable, lightweight option for concealed carry. Chambered in 9mm, the single-stack shooter was compact and easily tucked away, but still packed a punch with its two six-round magazines – making the total capacity 6+1. Of course, add-ons followed and the aftermarket swelled so people could augment their shooters with different sights, lights, lasers and magazine extensions.
The G43X takes that evolution even further. Holding the original model next to the new silver slimline, I did not notice many changes dimensionally until I reached the grip, which appeared to be just under a half inch longer. The new magazine, slightly wider and longer, holds 10 rounds and includes the orange follower (and round count indicator) of Gen 5 fame. The rounds are a true single stack; the magazine and mag well are slightly wider to accommodate.
The muzzle is tapered like the Gen 5s and there are forward slide serrations also. While I am uncertain if the silver finish is also nDLC like the newer, deeper black, it appears sturdy and gives the gun a more refined look. The trigger also feels smoother than the original G43 with a listed pull weight of 5.4 pounds. I also found it to be lighter by a couple of pounds when testing on the Lyman electronic digital trigger pull gauge from Brownells.
Overall, dimensions are not terribly different from the original. The gun is 6.5 inches long, 1.10 inches wide (overall) and weighs 23.07 ounces when loaded.
G48
While the G43X is a culmination of upgrades to an existing model, the G48 is a new model cast in the same vein. The gun is very similar to the G43X with the same capacity set at 10+1. However, this gun is longer in the slide by just under an inch. Particularly, the sight radius of the G43X is listed as 5.24 inches while the G48 is 5.98 inches. This technically makes the G43X a sub-compact model, and the G48 a compact model.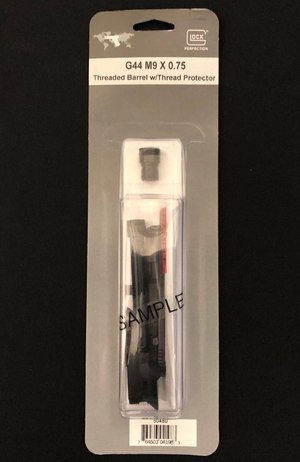 The controls and upgrades are all the same, though on the G48 you have a little more muzzle, so there are four forward slide serrations compared to three on the G43X. Dimensions for the G48 come in at 7.28 inches long, 1.10 inches wide and weighing 25.12 ounces loaded.
Testing the g43x and G48
My big hands appreciated the larger grips on both Glocks. I was able to get all my fingers on the grips above the magazines. Some people who added mag extensions to the first G43 experienced pinching during reloads. This shouldn't be an issue now. Interestingly, the curve of the backstrap is more relaxed on the newer models.
Without a doubt, the 9mm in this small of a package has some recoil. These probably aren't the guns you're going to take plinking all day, but they were designed with a specific mission in mind – to provide adequate firepower in a small, but manageable pistol. I feel like the longer grips of the new G43X and G48 actually help recovery from recoil without adding too much to the total concealability. Besides, having better follow-up shots is a tradeoff I suspect many concealed carriers would happily make.
Both guns ran flawlessly. While I did not shoot any further than 15 yards, I hit everything I aimed at and found the guns to be reliable through several hundred rounds. Although there is no flared magwell, reloads were smooth and the little shooters ate up the recoil, a definitive snap, then got back on target.
My big hands caused a couple of minor issues those with smaller mitts need not fear. Once I did not experience lock back when running the gun dry because my thumb was resting on the slide stop lever. Adjusting grip fixed this. Also, I experienced a tiny bit of slide bite because the web of my hand still manages to come up enough over the beavertail. Like I said, most shooters are not going to experience this.
Coming to a jurisdiction near you
Whether you tuck one under your uniform shirt, in your boot, or in a tactical vest, having a reliable backup gun that benefits from the recent Gen 5 improvements is like investing in an insurance policy.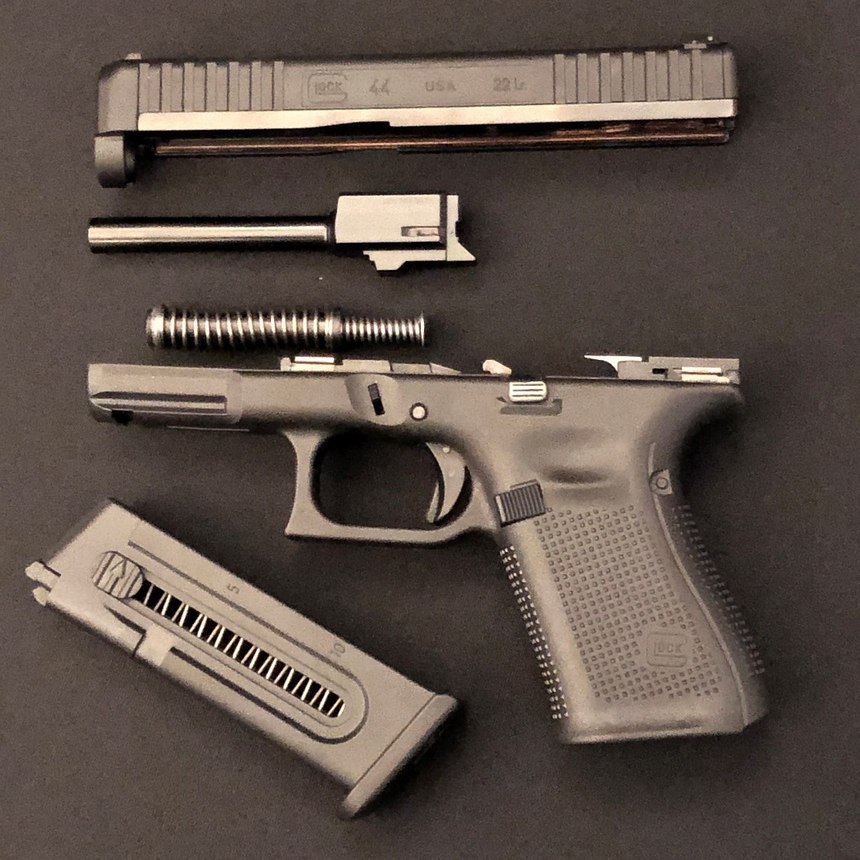 Even if your backup gun is already spoken for, there is always off-duty. These models represent a great option for a concealable package that still has strong capacity with a total of 20+1 rounds. With the right holster, you can carry either option in shorts and a t-shirt disregarding tell-tale cover garments.
Being able to (eventually) purchase the G43X and G48 through Glock's Blue Label discount program makes the proposition even more tenable. With Glock expanding its lines, discriminating officers should be able to find a size and model that suits their needs. Current MSRP on the G43X and G48 is $580.
SHOT SHOW 2019
The silver Slimline models G43X and G48 will be showcased at the Glock booth 13616 at SHOT Show 2019. Police1 will be attending SHOT this year, so look for near real-time coverage on our SHOT Show page.
If you are going to SHOT Show, please drop by the Police1 booth 6601 to say hello, learn how we've secured over $150 million for departments through our Grant Assistance Program, and pick up some P1 swag.