LE strategies for addressing and preventing cyberbullying
Protecting youths from cyberbullying and exploitation requires a concerted effort by parents, law enforcement, schools and the community
---
This article is taken from the Feb. 2019 issue of eTechBeat, published by the Justice Technology Information Center, a component of the National Law Enforcement and Corrections Technology Center System, a program of the National Institute of Justice, (800) 248-2742.
By Michele Coppola 
TechBeat Magazine
Protecting youths from cyberbullying and exploitation requires a concerted effort by parents, law enforcement, schools and the community. That was a message conveyed by law enforcement presenters during a webinar held in the fall of 2018.
The webinar, Cyberbullying: The Law Enforcement Perspective, was hosted by the Office of Juvenile Justice and Delinquency Prevention, a program of the Office of Justice Programs, U.S. Department of Justice.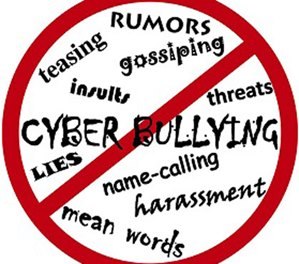 Presenters from the OJJDP-funded Internet Crimes Against Children Task Force (ICACTF) program discussed strategies for addressing and preventing cyberbullying. They discussed internet safety, the effects of social media and cyberbullying on a youth's brain, and the impact of sexting and sextortion on youth. ICACTF helps state and local law enforcement agencies develop an effective response to technology facilitated child exploitation and internet crimes against children.
Supervisory Senior Special Agent Johnny Hall is with the Virginia State Police and Northern Virginia/Washington, DC ICACTF. He noted that some bullying occurs in the digital world, which presents challenges for law enforcement.
He said most states have laws related to bullying, but can lack policy addressing some of the cyber component. Schools and law enforcement work together to reduce the number of cyberbullying incidents, but they need more resources. School resource officer programs can educate and monitor cyberbullying, but those resources are often strained.
Concerns include:
Digital devices offer the ability to communicate 24 hours day, making it difficult for children experiencing cyberbullying to find relief.
Most information communicated electronically is permanent and public because of the way it is stored and kept. If not reported in time it can be difficult to remove.
Cyberbullying is hard to notice because teachers and parents may not overhear or see cyberbullying taking place.
Common places where cyberbullying occurs include social media, which offers excellent ways to communicate, but can also be easily abused and used for harassment (e.g., WhatsApp, Instagram, Facebook, Twitter, Skype).
He cited the following community outreach program challenges:
39 percent of children or teenagers have given their personal information (e.g., name, sex, age) over the digital world.
11 percent have met someone face to face they previously met through the digital world.
29 percent say their parents would disapprove if they knew what they did, where they went or with whom they chatted online.
36 percent do not discuss online safety with their parents.
(Source: https://www.isafe.org/outreach/media/media_curriculum_effectiveness)
During a question and answer session, Hall agreed that schools and educators should incorporate social media and understanding of the use of social media and digital citizenship as part of an educational curriculum, but noted it may take time to accomplish that.
"It is critical for all of the community to have a participation and understanding of the interactions with social media. They are a part of everyday life and are not going away anytime soon, and it's better that parents and school systems along with law enforcement take a more proactive role and a more collaborative effort to continue to educate ourselves and at the same time to guide our children," Hall said.
Lt. John Pizzuro is with the New Jersey State police and is the New Jersey ICAC Task Force commander. He discussed the effects of social media and cyberbullying on a youth's brain, and the importance of providing guidance to young people on use of digital tools. Too much time online can disconnect and isolate youth from traditional social interaction.
"When children are called something on social media and everyone is talking about them with a certain term, it has severe impact on them," Pizzuro said. "When children are being cyberbullied, and being told they are not popular or a nerd, that story becomes their personal story and that is what they believe, and it is difficult for them to get out of that. You have to teach children to reframe and give them the ability to not leave it in that context, because kids can be cruel, and online, that information is there forever. Conversely, if you tell yourself that you are not subject to that in a story, it has a more positive impact."
He said adults need to be more proactive and spend more time educating youth and developing policies. Suggested proactive programs to equip children in navigating the online environment:
Teach them how to handle cyberbullying and self-care options.
Focus equal feeling – reframe and don't engage.
Unplug – focus on other feelings and neurotransmitters.
Social media and school cellphone policies.
Be proactive – educators should look for students who are isolated.
Employ a social media monitor.
Lt. Brian Spears is with the San Jose Police Department and the Silicon Valley ICAC Task Force. He discussed sexting and sextortion.
Sexting typically refers to the sharing of nude or semi-nude and sexually provocative photos or sexually explicit text messages via electronic devices.
Challenges:
Young people who receive nude/semi-nude sexually suggestive images and sexually suggestive texts and emails are sharing them with other people for whom they were never intended.
Teens are sending sexually explicit messages and images, even though they know such content often gets shared with those other than the intended recipient.
Although most teens who send sexually suggestive content are sending it to boyfriends and girlfriends, others say they are sending such materials to those they want to hook up with or even to someone they only know online.
(Source: https://internetsafety101.org/sexting)
Some teens worry about body image. He noted that on YouTube, kids ask the internet audience to tell them if they are pretty or ugly. They rate each other on Instagram.
Digital dating abuse is a form of domestic violence in which youths track others' movements.
"We have junior high and high school students tracking one another's passwords, checking text messages and sending constant messages," Spears said. "The constant control and manipulation, the pressure and coercion is huge, and this has to be recognized now."
Child sex offenders are utilizing technology to further victimize youth. They are capitalizing on the anonymity the internet offers to make direct contact.
Sextortion is the practice of forcing someone to do something, particularly to perform sexual acts, by threatening to publish naked pictures of them or sexual information about them.
Who are the child victims? [National Center for Missing and Exploited Children's CyberTipline sextortion reports, October 2013 through April 2016]
78 percent of the reports involved female children and 15 percent involved male children (in 8 percent of the reports, child gender could not be determined).
Male and female children each ranged in age from 8-17 and had an average age of 15; however, compared to female children, it was less common for male children to be on the younger end of the spectrum.
In 24 percent of the reports, reporters mentioned that they suspected or knew that additional children were targeted by the same offender.
(Source: https://www.missingkids.org/content/dam/pdfs/ncmec-analysis/sextortionfactsheet.pdf)
The most common tactic by offenders were the offender threatening to post previously acquired sexual content online (67 percent), and often specifically threatening to post it in a place for family and friends to see (29 percent) if the child did not comply.
Sextortion most commonly occurred via phone/tablet messaging apps, social networking sites and video chats. In a typical incident involving multiple platforms, the offender approached the child on a social networking site where they learn personal information about the child such as who their family and friends are, or where they go to school. The offender then attempted to move the communication to an anonymous messaging app or live stream video chat where they obtained sexually explicit content from the child.
As a result of sextortion, child victims commonly experience negative outcomes, including hopelessness, fear, anxiety and depression. Overall it was indicated in 13 percent of CyberTipline sextortion reports received by the National Center for Missing and Exploited Children, the child victim had experienced some type of negative outcome. Of those reports with some type of negative outcome, it was indicated that about 1 in 3 children (31 percent; 4 percent of all sextortion reports) had engaged in self harm, threatened suicide or attempted suicide as a result of the victimization.
(Source: https://www.missingkids.org/content/dam/pdfs/ncmec-analysis/sextortionfactsheet.pdf)
During a question and answer session, a listener asked how police handle sexting in schools. Lt. Spears said it often depends on which agency is handling it and in which state. He tells his school resource officers to first determine whether the other sexting recipient is an adult or a known juvenile.
"If it is a known juvenile, I encourage the school resource officer to reach out to the parent and bring this information to the forefront at home," Spears said. "The reason I say that is the parent is the one who furnished the device; usually it is a smartphone. And all too often, parents, I find, constantly want to depend on the school system to provide sex education, and that is a parent's job. I truly believe it is a parent's job to talk about sex and the birds and the bees, and the school does facilitate training. We encourage parents and have them respond to the school; that way the phone can be turned over to the parents, and prior to that we erase or factory reset the information. We also tell the parent that the images may be stored on their cloud system at home, and depending on those images, we notify them that they may be in possession of child pornography if they do not take a proactive approach on erasing this. Usually that really grabs the parents' attention and they respond to the school. We try to keep the parents involved."
Although apps are available to parents to limit what children can see on their phones, presenters said parents need to be vigilant and involved.
"It goes back to, is this child old enough to be given a smartphone? They still make regular phones that you can dial out for safety reasons," Spears said. "I would not just leave it up to an app to monitor and be the virtual parent. It has to be a collaborative effort between the parent and the app and constant communication with the child even on these difficult subjects."
In response to a suggestion that youth/peer leaders (such as older siblings) could educate other children on limiting use of electronic devices, Hall said it could be a good approach to get children to reduce their online activity because youth will listen to their peers.
"Without boundaries, we are not helping the children. We need to work on how that works from within the home, and then include those other resources that are available to us to reinforce that, because the more that children become aware that not only does it start from the home but is also out there in our community and our world around us, they are more accepting to take that approach and eventually those peers will help educate their own, which is really a healthy approach. Community peer groups with other teenagers and kids is a huge benefit because obviously they're going to listen to them."
Resources 
Sample resources cited by presenters:
Common Sense, www.commonsense.org
Childnet International, www.childnet.com
ConnectSafely, Connectsafely.org
Cyberbullying Research Center, cyberbullying.org
Family Online Safety Institute, www.fosi.org/
International Association of Chiefs of Police, www.theiacp.org/resources/preparing-and-responding-to-cyberbullying-tips-for-law-enforcement
Internet Crimes Against Children Task Force, www.icactaskforce.org/
Internet safety 101, internetsafety101.org/
National Center for Missing and Exploited Children, www.missingkids.org
StaySafeOnline, staysafeonline.org
Violence Prevention Works!, www.violencepreventionworks.org
Local and federal law enforcement
For additional information, view the webinar here.