Public safety Facebook pages and the First Amendment
Public safety agencies should continue to establish social media pages as long as they are properly labeled, post applicable restrictions and are neutrally applied
---
This article doesn't address the topic of agencies seeking to restrict or discipline employees for potentially inappropriate posts on the employee's personal social media account. Such First Amendment issues involve a "matter of public concern" analysis under Connick v. Myers (103 S.Ct. 1684 (1983)).
Whether you individually choose to subscribe to social media sites such as Facebook or Twitter, many public safety agencies have found that maintaining a department Facebook page can be an effective and beneficial way to communicate with the public they serve.
Unfortunately, as with any good thing, some people abuse these forums with inappropriate posts. Recently, there seems to be a growing number of individuals and groups such as the American Civil Liberties Union (ACLU) who are threatening agencies with litigation if the agency deletes or blocks posts. Some of these threats cite instances where agencies have purportedly paid thousands of dollars to avoid such litigation.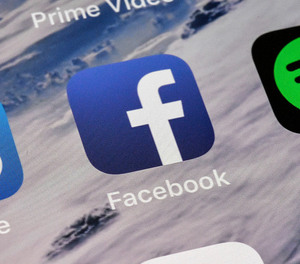 Before you go writing checks to these folks, a careful overview of the current law is in order.
Social Media Case Law
Recognizing the law pertaining to the internet is rapidly developing, the U.S. Supreme Court has instructed the lower courts to exercise patience and caution when applying the Constitution to these issues (Packingham v. No. Carolina, 137 S.Ct. 1730 (2017)). Although the Court struck down as overly broad a statute banning all registered sex offenders from subscribing to Facebook, it refused to apply the heightened "strict scrutiny" test under the First Amendment to social media. Instead, it suggested that a lesser level of "intermediate scrutiny" would generally apply to evaluating the government's interest in narrowly restricting access.
Since Packingham, the federal courts have been mixed on the issue of public entities restricting access to governmentally maintained social media pages.
In Davison v. Plowman (247 F.Supp.3d 767 (E.D.Va. 2017)), the court permitted a county attorney to delete inappropriate posts on his official Facebook page because they were deemed to violate terms that prohibited "off-topic" posts. Defining the official Facebook page as a "limited public forum," the court held that the government's restrictions must only be reasonable. The Fourth Circuit declined to reverse the district court's decision. Nonetheless, reliance on Davison should be extremely limited since the Fourth Circuit most recently held in Davison v. Randall (912 F3d 666 (4th Cir. 2019)) that the Chair of a county Board of Supervisors had converted a private forum Facebook account into a public forum by inviting posts from her constituents. As such, any attempt by the Chair to engage in "viewpoint discrimination" by deleting offensive posts on her official Facebook account would violate the First Amendment.
In Hargis v. Bevin (2018 U.S. Dist. LEXIS 54428 (E.D.Ky. 2018)), the district court went so far as to classify the Governor's official Facebook page as a non-public forum from which he could limit or even delete unwanted posts. Denying relief to the plaintiff, the court interestingly noted that while the First Amendment may limit the government's ability to restrict free speech, it doesn't require the government to listen to everyone who wishes to speak. It further permitted the Governor to block individuals from his official Facebook site since doing so in no way blocked them from Facebook or other social media sites, but only from his own.
In Robinson v. Hunt County (921 F3d 440 (5th Cir. 2019)), the district court had originally endorsed the Sheriff's ability to limit the content of posts on the agency's Facebook page because the Sheriff had expressly stated the site was "Not a Public Forum" and further posted specific restrictions on posts, including a requirement that all users must adhere to Facebook's own Community Standards Rules. However, the Fifth Circuit Court of Appeals recently reversed the lower court, holding that the Sheriff, as the agency policymaker, could not engage in "viewpoint discrimination" by deleting offensive posts from the agency's Facebook page and could not ban individuals who made such posts.
Recommendations for Agency Facebook Pages
Although other federal appellate courts and the Supreme Court have yet to weigh in on this rapidly evolving area of law, the decisions in Robinson and Davison suggest agency Facebook accounts will likely be viewed as public forums regardless of any label to the contrary. An interesting concurring opinion in Davison suggested that, while the agency may not engage in "viewpoint discrimination," the private entity (e.g., Facebook) could delete or restrict offensive posts from agency accounts on its own if they violated the private entity's rules. Note: While the agency could report such offensive posts to Facebook, directly instructing Facebook to delete them could be construed as "official action" and should, therefore, be avoided.
While Facebook, Twitter and other social media sites will undoubtedly continue to offer valuable forums for the exchange of information with the public, it would appear that agencies may not be able to directly restrict or delete seemingly offensive posts or ban users who make such posts. Even though offensive posts may be difficult to accept, agencies should also recognize that posts from identifiable users may also provide valuable evidence in an ongoing investigation.
Although individual officers or employees might be insulated by qualified immunity in the absence of "clearly established" law on this issue (e.g., White v. Pauly, 580 U.S. ___ (2017), agencies and policymakers may not avail themselves of such immunity if found to have maintained an unconstitutional policy in violation of the First Amendment.
In this rapidly evolving area of law attempting to keep pace with social media, law enforcement leaders are well-advised to track the law in their own jurisdiction and continue to consult their legal counsel for advice until the Supreme Court provides a definitive answer.