Wis. man who fired shots at cops charged with reckless endangerment
Allegedly fired seven rounds from a gun described in the complaint as an "AK-47 clone semi-automatic rifle"
---
By Ed Treleven
The Wisconsin State Journal
MADISON — A man who allegedly fired gunshots toward police officers outside his home on Oct. 18 was charged Friday with six counts of first-degree reckless endangerment.
Robert G. Carder, 53, told police that he was angry at his wife because she couldn't figure out how to use a new cellphone that she bought, then decided he wanted police to kill him, according to a criminal complaint filed in Dane County Circuit Court.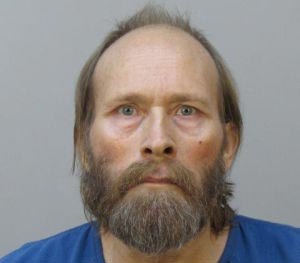 Carder was also charged with one count of domestic disorderly conduct, a misdemeanor.
Carder allegedly fired seven rounds from a gun described in the complaint as an "AK-47 clone semi-automatic rifle" from the southeast corner of his home at 1510 Frisch Road on Madison's Southwest Side.
One of the bullets struck the windshield of a State Patrol car, and two entered the family room of another home on Frisch Road. Some of the shots were fired while a vehicle containing two women and a 5-year-old was driving through the area. Nobody was hurt.
Carder's wife fled to a neighbor's home.
Police took Carder into custody with the help of an armored vehicle acquired last year through a military surplus program.
Carder, appearing in court Friday in a suicide prevention smock, was jailed on $100,000 bail.
According to the complaint:
After being taken into custody, Carder said, "Next time there won't be a (expletive) call for help. I'll shoot every one of you."
He also told Officer Amelia Levitt, "If I get a chance, I'll kill all you mother (expletive). You don't scare me because you have a badge and a gun. I'm gonna kill all you mother (expletive)."
Carder was not injured during the incident, but was taken to Meriter Hospital afterward for what was described as a drug overdose. The circumstances of that overdose were not described.
While in the hospital he described to Detective Alex Bol how he had gotten angry at his wife over her new cellphone, went into the garage to smoke and then decided he was "gonna go over and get killed."
He said he called 911 and told the dispatcher, "You better send everybody over here, SWAT too."
Carder claimed he had only fired his gun into the air, and that police should check the overhang at his house for bullet holes, but police found none. Asked why evidence showed that bullets were fired at squad cars, he said, "I'm sorry I lied, I tried to get out of it."
By firing at officers, he said, he was trying to "make them hurry up and get here now" and shoot at him.
Carder also said he wondered "how many points for shooting out the lights of a squad car," which he said was from the video game "Grand Theft Auto." When he couldn't hit the light, he said, he quit shooting.
He said that although he aimed at squad cars he didn't intend to shoot officers.
Asked later if he felt bad about the incident, he said, "I feel bad, I feel bad that if I was home, I would be sucking a few down right now."
Copyright 2014 The Wisconsin State Journal
McClatchy-Tribune News Service