Photo of the Week: Big Blue
Cpl. Demetrius German poses in front of one of the largest thin blue line flags in the country
---
This week's photo comes from Travis Emerson of Tampa, Florida.
Emerson is the founder of Big Blue Line Flag, a company that makes flags to support first responders. Their biggest flags measure 20 x 38 feet, making them the largest thin blue line flags in the country, according to Emerson.
In the photo, Cpl. Demetrius German of the Tampa Police Motors Unit poses in front of a Big Blue Line Flag.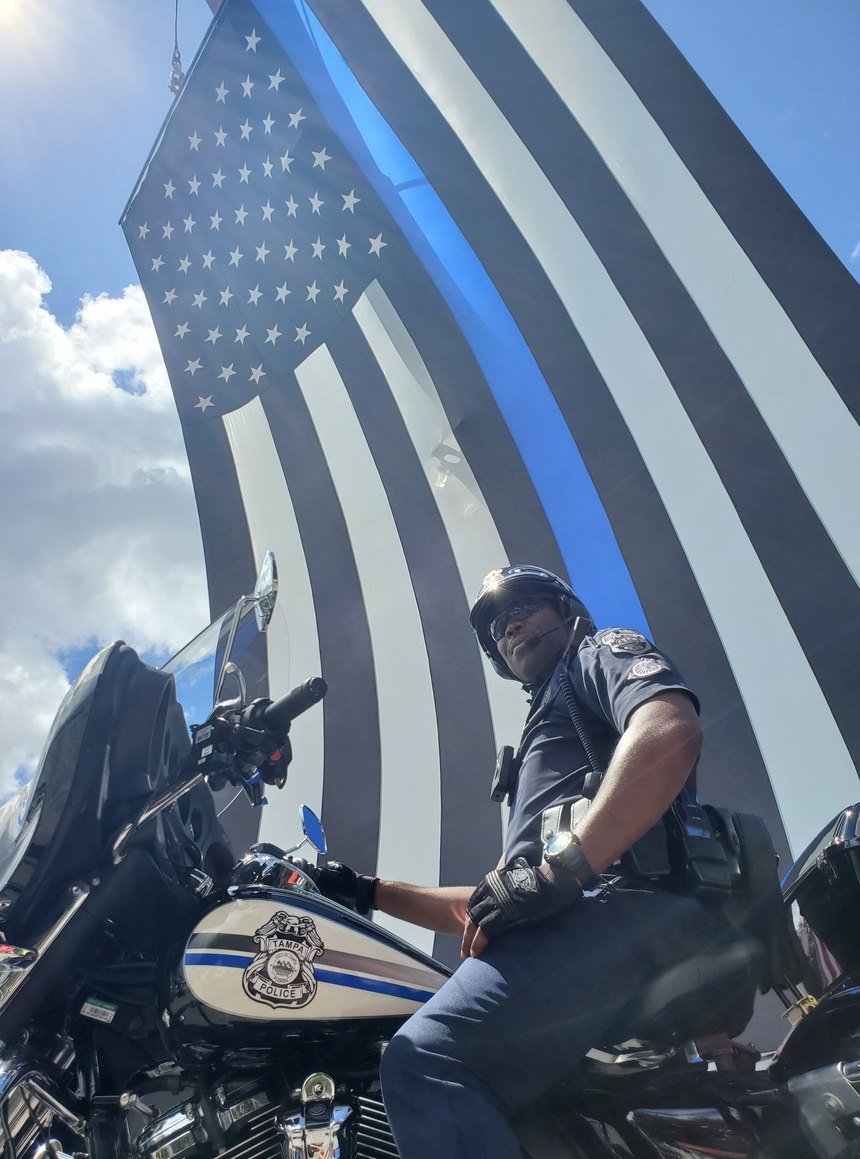 Calling all police photographers! Police1 needs pictures of you in action or training. Submit a photo – it could be selected as our Photo of the Week. Be sure to include your name, department information and some background information on the photo.