What do 2016 LODDs mean for officer safety?
Although 2016 line of duty deaths related to gunfire are up more than 70 percent, it's important to provide some context
---
Although this article is being written in mid-December, we've already lost more officers to gunfire than we did during any of the previous four years. Over 60 officers have died as the result of assailant gunfire. Vehicle-related deaths are also up. The sense of loss is made even more painful due to a strong wave of anti-police sentiment. Expectations have never been higher and, at the same time, the level of threat seems to be ratcheting upward. The intention of this article is to provide a high-level overview of where our losses have occurred during 2016 and to put those losses in context with what we have experienced in the past. We'll conclude with some recommendations intended to improve officer safety.
January through June 2016 – a record low
The first half of 2016 was something of a record setter, and not for the reason that you might think. When July 1, 2016 rolled around, the level of loss stood at 50. Make no mistake, there is no acceptable level of loss, but losing 50 officers over a period of six months is well below the norm. In fact, it's a level so low that you have to go back to 1959 to find a similar six month period. To find one lower, you'll need to go all the way back to 1944 when 49 officers died in the first six months of the year.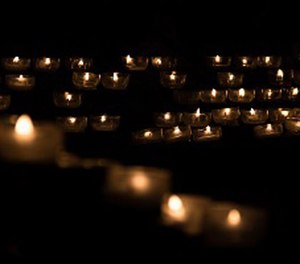 July through December 2016 - a sharp increase
So, if 2016 started with such a low level of loss, what happened? Well, there was a significant increase in gun assaults, many of them attacks by a single assailant who targeted multiple officers. On July 7, 2016, a single gunman in Dallas killed five officers and wounded nine more. Just four days later, a lone inmate shot and killed two court officers in the Berrien County (Michigan) courthouse. On July 17, a single assailant shot six officers in the Baton Rouge (Louisiana) area. Three officers were killed. One of the wounded officers was struck in the head and remains in a coma. Shortly before the end of July, a single assailant shot two San Diego officers, killing one and seriously injuring the other. When July ended, a total of 19 officers had been lost, 12 of them due to gunfire assaults. It was the deadliest single month in more than five years and the deadliest July in more than a decade.
Unfortunately, July seemed to set the tone for the remainder of the year. In August, officers from multiple agencies responded to a report in Sebastian County (Arkansas) of a man pulling a gun on his father. The officers were fired upon by an armed subject wearing body armor. A deputy sheriff who was pending retirement was killed and a local police chief was wounded.
On October 8, 2016, a single assailant gunned down two Palm Springs (California) officers when they came to his residence regarding a domestic disturbance. On November 2, 2016, two Iowa officers died when they were ambushed by a single assailant in two separate attacks. Just two days later, two officers in Peach County (Georgia) were murdered by a subject while talking to him in his driveway.
One of the most brazen examples of ambush occurred when a subject walked up to a patrol car in San Antonio (Texas) and fired on the officer who was inside. The shooting occurred in broad daylight near police headquarters. When November ended, 21 officers had died, 12 of them by gunfire. November's total surpassed July's five-year high for a single month and became the deadliest November in more than twenty years. December has seen similar tragedies, including the deaths of two officers in Americus (Georgia) who were checking a report of a domestic dispute. The officers, who were best friends, were shot dead by a single assailant.
A reality check
Although 2016 line of duty deaths related to gunfire are up more than 70 percent, it's important to provide some context. Last year, we saw a total of 39 officers die because of assailant gunfire, a relatively low number compared with other recent years. For instance, the years 2010 and 2011 saw 59 and 68 officers, respectively, die as the result of suspect gunfire. In other words, as bad as 2016 has been, it's not an all-time high and the dramatic percentage increase over last year is largely attributable to 2015 being on the low side.
It's often helpful to take a longitudinal view to understand how LODDs this year compare to other periods of time. During 2010 through mid-December 2016, assailant gunfire killed 355 officers, an average annual loss of 51. Go back twenty years and examine another seven-year period: 1990 through 1996. There were 490 gunfire deaths with an average annual loss of 70 officers – that's almost 20 officers greater per year than what we're currently experiencing. Thankfully those years are behind us.
Perhaps the most troubling, yet informative, aspect of what we've seen in 2016 is the frequency of targeted attacks. Several shootings, especially in the last half of 2016, involved a single assailant who took on multiple officers, and many shootings this year have been planned or spontaneous ambushes. Preventing attacks from a determined assailant who is willing to die while trying to kill officers is an incredible challenge. However, there are some things you can do to move the odds in your favor.
Officer safety recommendations
Many 2016 gunfire deaths have involved high-risk activities like warrant service, taking a wanted felon into custody and calls of a subject with a gun. Although risk has always been a reality in police work, officers have died in situations where there was (or should have been) some recognition of probable danger before they were killed. Different tactics, better cover or slowing a situation down may have saved lives.
Use caution when responding to in-progress incidents and tactically position yourself upon arrival to allow assessment before engagement whenever possible. Your ability to perceive threats are improved when outside your vehicle and approaching on foot. Get there safely, park away from the incident, exit quietly and then listen. Consider the Navy SEAL saying "Don't run to your death." Concealment is beneficial, but concealment is not cover. This is especially important when dealing with a subject who may have a long gun.
Think about the Below 100 acronym WIN or "what's important now." Officers must be situationally aware and continually reassess their environment. Officers should also avoid predictable gathering spots - that regular 0900 meet for coffee with your buddies should no longer take place at the same time and place. Remember complacency really does kill.
Body armor should always be worn when you're in a recognizable law enforcement role. This includes training days and administrative or office assignments. If you're in plainclothes, consider armor as a recommended option and a mandate when working the field or making suspect contacts. A suit coat or polo shirt offers zero ballistic protection. Body armor has already saved thousands of lives, but it only works when you wear it.
Officers need to choose the correct body armor. At a minimum, officers should be wearing a level of coverage that will stop the rounds that you and fellow officers are carrying. Ideally, you'll have access to armor that can stop what you're likely to see on the street. The newest challenge comes in the form of long guns. It's not that the guns themselves are new, but the frequency with which they're being used against officers is increasing. New advances in armor provide for a higher level of coverage through plate carriers, and the newer lightweight fibers (like Dyneema) make it practical to "up-armor" without carrying excessive weight or significantly limiting your mobility. It's time for officers to make this part of the thought process when situations or environments indicate increased risk potential or a long gun threat. Do your homework because this is an evolving area and officers shouldn't be unnecessarily weighed down with heavy metal plates.
Vehicle related losses
Unless things change dramatically, 2016 will be a year in which gunfire deaths exceed losses related to vehicles, something that has occurred only twice in the last twenty years. Nonetheless, vehicle-related losses for 2016 have been significant and represent a 20 percent increase compared to this same time last year. Officers continue to die in crashes that are clearly preventable. Half of all fatal police crashes are single vehicle and the primary collision factor is usually speed. Review of crash information and recent studies show that approximately half of officers choose not to wear a seatbelt while on duty even though they wear a seatbelt when off duty. Seatbelts are an essential piece of safety equipment. Like body armor, they work, but only if you wear them. Don't do it for yourself, do it for your family.
Fitness
Heart attacks continue to be the third leading cause of line-of-duty deaths for police officers and have claimed the lives of seven officers thus far in 2016. There were 17 heart attack deaths in 2015 and 20 in 2014. This is not an old guy problem. We've lost many officers in their twenties and thirties. Fitness has always been key to officer survival. Get your baselines (blood pressure, family history and cholesterol) checked and then do something about it, start moving and holding yourself accountable for your health.
Courageous conversations
If you know an officer who tends to push the envelope or take unnecessary chances, take the time to tell him or her that you care and that others care. Point out that he or she is endangering those who may have to come to their rescue. If they crash on their way to assist, they make the situation worse because they take resources away from the officer who originally called for help. Confronting a fellow officer is never easy, but it's far better than going to their funeral. Don't wait - you may not get a second chance.
Honor the fallen
Below 100 trainers believe the best way to honor our fallen is by training the living. The sad truth is that many of our losses in 2016 were preventable. We all have a responsibility to improve officer safety, both individually and across the profession.
The following Below 100 tenets need to be adopted by every officer:
•    Wear your seatbelt.
•    Wear your vest.
•    Watch your speed.
•    WIN – What's Important Now?
•    Remember: Complacency Kills!
For more information, visit Below 100.  All numbers cited in this article are based on information provided by the Officer Down Memorial Page. Special thanks to ODMP for the invaluable service they provide to all who wear a badge.