Cop fired for not shooting armed, suicidal man sues city
Stephen Mader said he didn't shoot Ronald Williams because "he wasn't out here to harm anybody but himself"
---
By Police1 Staff
WEIRTON, W.Va. — An officer who was fired for not shooting an armed, suicidal man in 2016 filed a wrongful termination suit against the city of Weirton Wednesday. 
Stephen Mader responded to reports of a domestic incident on May 6 and discovered Ronald Williams, 23, armed with a gun, the Pittsburgh Post-Gazette reported.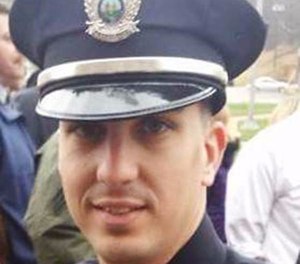 Mader said his Marine and police training kicked in and he determined Williams was not a threat to anyone but himself. He decided not to shoot.
"He's like, 'Just shoot me.' I told him, 'I'm not going to shoot you brother,'" he said. "I thought I was going to be able to talk to him and deescalate it. I knew it was a suicide-by-cop situation."

When two other officers arrived on the scene, Williams walked toward them waving the unloaded gun. One officer fired a shot, killing Williams. The shooting was found justified after an investigation, the publication reported. 
The department fired Mader on June 7, 2016 for "failure to eliminate a threat." 
"I loved being a police officer," Mader told NBC News. "For them to say because of this incident you're not going to continue here was heartbreaking."
The ACLU of West Virginia filed the lawsuit on Mader's behalf, claiming that Mader's constitutional rights were violated and the city "engaged in a pattern of retaliation designed to destroy Mr. Mader's reputation."
"When given the tragic, and, far too frequent unnecessary use of deadly force, such restraint should be praised not penalized," attorney Timothy P. O'Brien told NBC. "To tell a police officer, when in doubt either shoot to kill, or get fired, is a choice that no police officer should ever have to make and is a message that is wrong and should never be sent."
City Manager Travis Blosser said the city hadn't seen a copy of the lawsuit and it is "too premature to comment."