The 5 best true crime television shows
Don't worry, "Making a Murderer" isn't on the list.
---
By Megan Wells, Police1 Contributor
True crime documentaries have rapidly gained popularity with both law enforcement audiences and the people they protect, which creates a heated debate over the balance of entertainment and truth toward police and the justice system. ("Making a Murderer" is a prime example of this divide.)
Police1 has sorted through the vast amount of true crime shows to determine which offer the most interesting (and mostly accurate) look at the relationship between law enforcement and criminals. Here are our top picks for the best true crime television shows.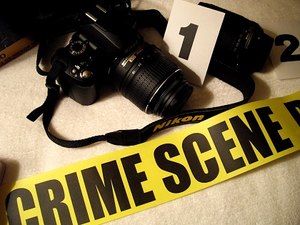 5. The First 48
The first 48 hours are the most crucial in homicide and kidnapping cases, which is the premise of this series. The show is great for capturing the drama of behind-the-scenes detective work because it shines a light into what detectives need to weed through in order to get on the correct trail – and unlike Hollywood dramatizations like "CSI" and "Law & Order," real-life police work doesn't come with a 100-percent confession rate. 
4. The Jinx
We're hesitant to add a documentary where the bad guy dupes the legal system, but "The Jinx" isn't setting out to prove law enforcement is incompetent. Rather, it's a sad showing of how a wealthy human can pull legal strings, regardless of how creepy he is. Fortunately, this documentary helped law enforcement re-open the case and Robert Durst is currently in lockup awaiting trial (yet again). 
3. Cops 
The tried and the true – we'd be remiss not to mention one of the first reality cop shows to be on air. "Cops" first appeared in 1989, and the show is still airing new episodes. No doubt about it, "Cops" is a fun program to watch, if only to compare calls other police departments get. 
2. World's Wildest Police Videos
Even "Cops" can't replicate the unique video footage from "World's Wildest Police Videos," which gives this show a slight edge on the list. These candid shoots capture the dangers of police work, as well as the stupidity of some criminals, showing everything from a  traffic stop gone awry to the pursuit and arrest of a robbery is suspect. 
1. Lockup
This TV documentary series is an interesting portrayal of what life is like inside prisons, as shown from the perspective of both the inmates and the corrections officers. "Lockup" is equal parts addicting, educational and realistic. 
Honorable mention: "Barney Miller" – Even though this is a sitcom, it's the only show we can think of that accurately portrays the amount of paperwork law enforcement has to deal with. Thus, it gets an honorable mention from us. 
How did we do? Are we missing your favorite true crime series? What show do you think should've earned the No. 1 spot?
 
What is the best true crime television series?