Data911 to demonstrate new all-in-one body camera system at IACP 2015
The video system wirelessly uploads all recorded videos and integrates them into the software through Wi-Fi
---

By Elyse Lopez
Police1 Contributor
Data911 will demonstrate the Verus BX1 Video Solution, a new, all-in-one body camera system, at the 2015 International Association of Chiefs of Police (IACP) conference.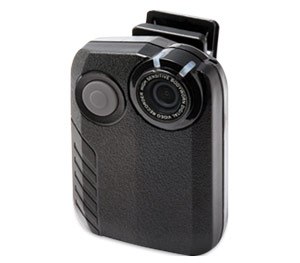 The Verus BX1 body camera has an integrated wireless microphone that allows the officer to only use one device — limiting the amount of gear cops need to carry, Data 911 CEO Abigail Baker said. 
The Verus BX1 also allows officers to activate multiple cameras and microphones with a single trigger. If the officer turns on his body camera, it triggers the officer's dash camera and microphone through bluetooth or Wi-Fi to begin recording as well. 
This streamlined activation also works with various components of an officer's patrol car through the company's Verus video box. When officers turn on their lightbar, or open the backdoor of their cruiser, all cameras become activated through software built into the box. The software continuously monitors devices for a trigger to stop or start recording, Michael Baumann, Data911's digital video product manager, said.
"The officer doesn't have to worry about turning on multiple cameras, because the automated system does it for him," Baker said. "We don't want officers to focus on anything other than protecting and serving."
The system also has the ability to livestream dash cam footage to dispatch.
The 720 pixel camera records audio in unencrypted MP3 format and weighs approximately 4.2 ounces.
The video system wirelessly uploads all recorded videos and integrates them into the software when the officer connected to the department's Wi-Fi network.
The camera allows for larger gigabytes of storage if needed and eventually will feature a point of view add-on.
The Verus BX1 is testing internally at three different agencies, but is not available yet for purchase. To find out more about the product, go to data911.com or vist the company at IACP booth #2428.