Lenco to debut MedEVAC EXT at IACP 2015
The vehicle is a larger BearCatmodel designed to meet the needs of both SWAT and tactical EMS teams
---
By Police1 Staff
The Lenco MedEvac EXT will be unveiled at IACP 2015.
The vehicle is a larger BearCatmodel designed to meet the needs of both SWAT and tactical EMS teams — whether it's used for response and rescue operations or as a safe environment for EMS to work on trauma cases.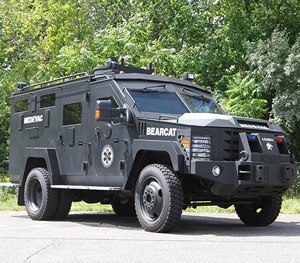 The truck comes with 2 litters that can be secured to the floor without impinging on space. A lighted work station, on-board oxygen tanks, a radio compartment workstation and multiple compartments for gear and medical storage are also featured in this BearCat variant.
The truck is built to military specifications with steel construction. It includes a roof hatch, gunner's stand and gun ports.
For more information, go to lencoarmor.com or visit Lenco at IACP booth #3251.