How a Google tip assisted La. authorities in catching a suspected online predator
Sheriff's detective Sgt. Allison Garafola received a complaint submitted by Google through the National Center for Missing and Exploited Children
---
By Elyse Carmosino
The Advocate, Baton Rouge, La.
BATON ROUGE, La. — After an Our Lady of the Lake Medical Center pediatric cardiologist was arrested last month on more than 100 counts of child pornography, the East Baton Rouge Sheriff's Office credited a tip from Google for leading investigators to the suspect's front door.
The arrest of Dr. Antonio Felipe Belda is the latest in a series of local child porn cases solved after tips made to a national center dedicated to protecting children. Law officers often find that many suspects utilized apps like WhatsApp and Kik — both widely-used messaging apps — to distribute illicit materials featuring children.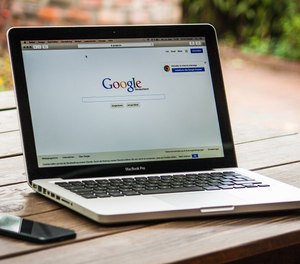 In July, Zachary schoolteacher Peyton Lambertson was arrested on 100 counts of child pornography. East Baton Rouge Parish sheriff's investigators say the 25-year-old distributed explicit images of juveniles to hundreds of people using Kik. Detectives said they traced the images to Lambertson through his IP address.
The next month, Brandon Short, 23, was arrested on 45 counts of pornography involving juveniles after he allegedly used Kik to distribute pornographic images of underage girls, the sheriff's office said. Short had worked for a year in the East Baton Rouge Parish School System as an itinerant teacher for Ryan Elementary until his arrest. Sheriff's Office spokeswoman Casey Rayborn Hicks said at the time that authorities had no reason to believe any Baton Rouge residents were featured in the images.
Last month, sheriff's detective Sgt. Allison Garafola — who is assigned to the Louisiana Bureau of Investigation Cyber Crimes Unit — received a complaint submitted by Google through the National Center for Missing and Exploited Children about another child porn case, according to arrest documents. After looking into the tip, Garafola's team found 48 images that they reasonably believed to be child pornography.
After connecting the IP address to the Google account used to upload the images, investigators subpoenaed Google and Dr. Belda's internet provider, and linked the images to the Belmont Avenue home address of the 37-year-old cardiologist.
Google and the Louisiana Bureau of Investigation's Cyber Crimes Unit declined to comment.
Local investigators have said little about the case specifically, but did note that Belda gave law enforcement access to his electronic devices and online storage accounts. They said they found hundreds of images and videos of child pornography and voyeurism, and because his job involved treatment of children, they feared others may be at an imminent risk and worked the case rapidly.
Following his arrest last Wednesday, a month after the initial tip, OLOL spokeswoman Alexandra Deiro Stubbs said Belda was "immediately terminated with no further patient or staff contact."
Federal law requires that U.S.-based electronic service providers report instances of apparent child pornography detected in their systems to NCMEC's Cyber Tipline, which has received over 82 million reports since its creation in 1998, according to the organization's website.
After receiving a tip, NCMEC forwards the information to the proper law enforcement agencies and works with internet companies on voluntary initiatives meant to deter the further spread of explicit images.
In 2002, after analysts repeatedly saw images of the same child victims in their reviews, NCMEC began to track which victims had already been identified by law enforcement. The data has since helped authorities identify and locate more than 19,000 victims, the organization said.
David Maimon, a professor at Georgia State University who specializes in cyber crimes said that while he is limited in what he can say about specific police tactics, he did note that authorities monitor sites they believe to be hotbeds for predatory behavior.
To catch predators and prevent the spread of explicit material online, Maimon said, detectives often engage in sting operations that are, in many cases, based on tips they receive from outside sources.
"My experience, based on operations I was aware of, is that police got involved after tips arrived from the IT security team for the organization," Maimon said. "Law enforcement have their own databases, and once they get a tip, they go to the suspect, take the computers and match the files on the computer with the database they have."
In the three years he's been studying the subject, Maimon said, he's seen that the technology predators use tends to change with whatever messaging apps and sites are popular at the moment.
"Chatrooms are some of the most popular platforms. Folks are still using them to target kids," Maimon said. "In addition to those platforms, we see pedophiles using text message applications in order to communicate with victims, as well as their peers."
One of the region's most high-profile recent cases also developed from a tip. A veteran Livingston Parish deputy and his school teacher wife were arrested in October 2019 after someone notified the national clearinghouse. An IP address associated with some of the material led investigators to Dennis and Cynthia Perkins' home in Denham Springs.
Cynthia Perkins was sentenced to 41 years in prison after pleading guilty this year to producing child pornography, second-degree rape and mingling harmful substances. The latter charge alleged she used Dennis Perkins' bodily fluids to taint pastries later served to students at a junior high school. Her husband is awaiting trial.
To make a report or to learn more about NCMEC's Cyber Tipline, visit report.cybertip.org
(c)2022 The Advocate, Baton Rouge, La. Visit The Advocate, Baton Rouge, La. at www.theadvocate.com Distributed by Tribune Content Agency, LLC.
NEXT: Why sextortion is the 'fastest growing crime that no one knows about'
McClatchy-Tribune News Service