US Senate bill would make violence against LEOs a hate crime
The measure aims to make it a federal crime to knowingly cause or attempt injury because of the "actual or perceived status" that the person is an LEO
---
By Police1 Staff
WASHINGTON — U.S. Senators have introduced a bill that would make purposely attacking a law enforcement officer a federal hate crime.
Newsweek reports that the Senate version of the Protect and Serve Act of 2018 was introduced Tuesday by Senators Heidi Heitkamp and Orrin Hatch. The measure aims to make it a federal crime to knowingly cause or attempt injury because of the "actual or perceived status" that the person is an LEO.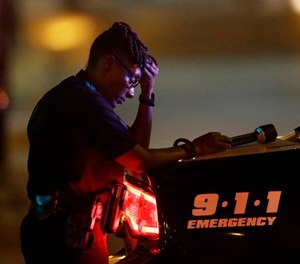 The bill uses the same "actual or perceived" language found in the Hate Crimes Prevention Act. The legislation also aims to address "ambushes and violence against police" in wake of high-profile attacks on officers, such as the 2016 ambushes of Dallas and Baton Rouge officers.
"Every day, law enforcement officers across the country put their lives on the line to protect us from harm," Hatch said. "These heinous, cowardly assaults are an attack not just on law enforcement, but on the rule of law. The Protect and Serve Act of 2018 makes clear that no criminal will be able to escape justice when he singles out and assaults those who put on the badge every day to keep us safe."
Many law enforcement groups have expressed their support for the bill. Chuck Canterbury, national president of the Fraternal Order of Police, said 87 officers have been shot in the line of duty in 2018, and 28 of them have been killed.
"Our nation's law enforcement officers face dangers every day in the course of protecting their communities, but now they face a new threat—deliberate attacks, often by ambush, by people who desire nothing more than to wound or kill an officer. Finally, Congress has decided to act," Canterbury said.
A similar law, known as the Back the Blue Act of 2017, was introduced last year but stalled in Congress, according to the Guardian. Under current federal law, persons convicted of first degree murder of federal employees or LEOs face a life sentence or the death penalty.