Bullet pierced slain SC deputy's armor
Deputy was wearing body armor but not the right type to stop a spray of bullets from an AK-47 fired from behind an apartment door
---
Associated Press
CHARLESTON, S.C. — A South Carolina deputy was wearing protective body armor but not the right type to stop a spray of bullets from an AK-47 fired from behind an apartment door, a county sheriff said Wednesday.
Michael Oswald was armed with assault rifle he obtained legally and shot through the door of his second-story apartment in suburban Charleston just moments after five deputies knocked on his door Tuesday and identified themselves as officers, Sheriff Al Cannon said.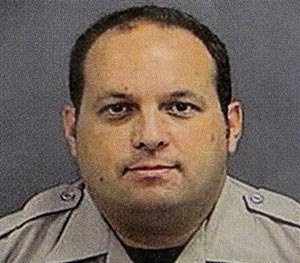 Some of the deputies fired back, and Oswald was hit by two of those bullets, Cannon said during a news conference. When authorities entered the apartment several hours later, Oswald was dead.
Deputy Joseph Matuskovic had several wounds including at least one round that went through his vest and may have been hit by some bullet fragments, Cannon said.
"That soft body armor is not really designed to stop that powerful a round," Cannon said.
The 45-year-old officer died a few hours after the shooting at the hospital.
A second deputy, 43-year-old Michael Ackerman, was shot in the knee. Cannon said he was up and walking with the help of a walker on Wednesday.
"We certainly are suffering," said Cannon, who rushed back to Charleston from Israel where he was part of a conference on terrorism.
The sheriff said he still doesn't know why Oswald decided to attack his deputies.
The State Law Enforcement Division is investigating.
The soft body armor Matuskovic was wearing is typically worn by many deputies on patrol. The stronger armor is usually reserved for SWAT team members or other officers that might face heavy fire.
"There is heavier body armor. But it would be too cumbersome, too heavy and too uncomfortable to wear throughout an entire tour," Cannon said.
Copyright 2014 The Associated Press