St. Louis preps for possible unrest as verdict nears in fatal 2011 OIS
The defense said Jason Stockley acted "reasonably" in self-defense when he fatally shot Anthony Lamar Smith after a pursuit in 2011
---
By Police1 Staff
ST. LOUIS — St. Louis is preparing for potential unrest as a verdict is expected soon in the first-degree murder case against a former St. Louis officer who fatally shot a suspect after a 2011 pursuit. 
Jason Stockley is charged with the fatal shooting of drug suspect Anthony Lamar Smith, the Associated Press reported. Smith was shot five times in his car after a pursuit in December 2011. Stockley testified that Smith was holding a gun before the pursuit began and he felt he was in imminent danger. Stockley opened fire when Smith refused commands to put up his hands and reached across the seat "in the area where the gun was," according to the officer's attorney.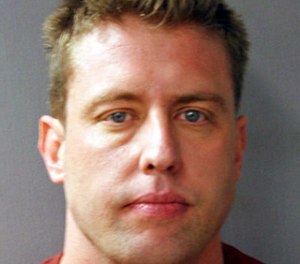 Assistant Circuit Attorney Robert Steele cited video of the incident that captured the officer saying he was "Going to kill this (expletive), don't you know it" moments before Smith was shot.
Stockley's attorney said the comments were made in the heat of a dangerous situation. A gun was later found in the car. Steele has claimed the weapon "was a plant" that only had the officer's DNA on it, according to the report.
Stockley's bench trial ended on Aug. 9. Protesters are pledging to shut down highways and the airport and disrupt businesses if he is acquitted, according to the report. Officials have set up barricades around the courthouse, the civil courts building and the police headquarters as a precaution.
"It's going to look a lot like Ferguson. It's going to be a hundred-plus days, three hundred-plus days of direct action," activist Tory Russell said Monday during a rally on the courthouse steps.
St. Louis Sheriff Vernon Betts said he's met multiple times with the judge, police leaders and others about the potential unrest. He told AP that the judge has offered no insight into how he'll rule or when. Betts anticipates a late-night verdict, hoping that the courthouses are mostly empty and downtown employees have gone home. He asked the judge to give enough notice so courthouse employees can leave, if necessary.
"If the protest gets violent in any kind of way, we're going to shut the buildings down," Betts said.
It's unclear if Gov. Eric Greitens will send in the Missouri State Highway Patrol or activate the National Guard, like they did with Ferguson. 
Highway Patrol Capt. John Hotz said in an email that the agency "stands ready to assist local law enforcement agencies when requested."