'Sworn-to-Serve' bodycam video series shows the reality of 21st-century policing
IMPD is using bodycam videos not only to increase police transparency but also build support for officers
---
Body cameras give the public a first-hand account of what police officers encounter daily. They have captured officers rescuing people from burning vehicles, de-escalating mental health situations, getting shot at and so much more. In other instances, the community has seen officers applying tourniquets in critical situations or playing with children in a schoolyard.
Officers have experienced these situations for years, but until recently, citizens have only heard about them. Now with the help of body cameras, they are able to witness it for themselves.
The Indianapolis Metropolitan Police Department (IMPD) recently launched a video series that highlights incidents officers are involved in through the lens of their body cameras. "Sworn to Serve" is designed to give citizens a first-hand look at officers' experiences. IMPD is committed to both humanizing our officers and helping the community understand the realities of policing in the 21st century.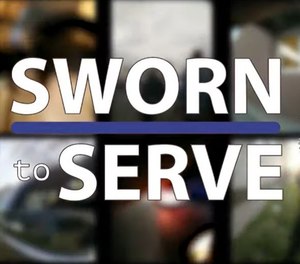 Sharing video
In the fall of 2020, IMPD began sharing critical incident videos following officer-involved shootings. These videos were designed to increase transparency regarding these incidents and overwhelmingly resulted in increased support for our officers. Members of our community have seen first-hand not only the intense situations officers experience, but also the incredible and professional response by the officers.
Body cameras were initially implemented to increase transparency and be a tool to review officers' actions, particularly in use of force situations. They have done just that, but the agency has realized they can be used in other ways to build support for our officers and increase morale.
We learned about a body camera series done by the Arlington (Texas) Police Department and wanted to see if something like that would work for our agency. We reviewed numerous videos that might work for our purposes and eventually settled on one to be the first release.
The first video released was that of a man in mental health crisis sitting in the middle of a busy street. The video showed officers blocking traffic and patiently working with the citizen to get him out of the street and eventually get him treatment.
Prior to sharing the video, members of the community were consulted to get their input on how this video would be perceived. The citizens shared with us that the video was important for the community to see because too often only negative police-community interactions are shared online. Community members told us that as long as the citizen involved was blurred and his identity bleeped out to give him dignity, they had no concerns with sharing the situation.
The video was well-received both by the community and officers. We received messages from officers who were normally not engaged saying they were happy to see a new approach being used to show the community our story from our perspective.
The second video was of an officer on a foot patrol who came across a field day event at a school and joined in the game.
Challenges
Over the course of putting these videos together, we have faced several challenges.
The first and most difficult challenge has been finding videos that are not criminal cases or are not too sensitive in nature. Incidents such as an officer pulling a person from a burning car or doing a high-risk rescue of a citizen who has been shot with the shooter on scene would be incredible scenes to share; however, it would lack sensitivity and potentially have a negative impact if the citizen ends up passing away and we still use the video.
Second, officers do not seem to recognize the things they do on the street as anything the public might find interesting. As a result, getting people to share videos with us has been a challenge.
Third, some officers have had positive experiences interacting with the community but did not activate their body cameras because they were not on a "police run."  
How the videos are created
Identifying incidents to highlight is the first step. These have generally come through word of mouth.
After potential videos are identified, we review them to determine if they will garner public interest, ensure they represent the department in a positive view and make sure the outcome of the incident would be appropriate to share the incident (i.e., not showing an act of courage by officers but the person "saved" still died).
Next, we contact the officers involved in the incident to get their consent. A key component to producing these videos is improving morale. Not getting buy-in from officers defeats this objective. We have not had any issues thus far as most officers recognize their value.
We then work to produce the video. This includes producing the final product by providing a brief narrative regarding the incident to provide context, blurring citizens where appropriate, and redacting personal information or any profanity.
Finally, the video is shared across social media.
The "Sworn-to-Serve" bodycam series is one of several efforts using video production to help humanize IMPD officers. Others include a monthly officer profile highlighting their current work as an officer, a monthly profile showing what officers did prior to being a police officer and a video where officers shared with the community through words on a whiteboard regarding "Why We Serve."
NEXT: Critical incident videos improve police transparency, community engagement