Ohio gov. awards $5.7M to aid agencies in preventing, solving violent crime
"Each agency's needs may be slightly different, but they share a common goal of creating safer communities and my office is proud to support them," Gov. Mike DeWine said
---
By Amanda Spence
COLUMBUS, Ohio — Sixteen local and state law enforcement agencies will soon be receiving a $5.7 million grant to assist in preventing and solving violent crime cases.
The award is part of the sixth round of the Ohio Violent Crime Reduction Grant Program. Within the program, Governor Mike DeWine has awarded $28.7 million to 99 agencies so far. But in total, $58 million will be divvied out, according to a press release.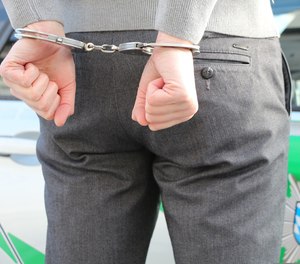 "Law enforcement agencies have created innovative and strategic initiatives to prevent and disrupt crime across the state," DeWine said. "Each agency's needs may be slightly different, but they share a common goal of creating safer communities and my office is proud to support them."
A number of other agencies will also receive grants to pay for retention bonuses to boost recruitment, assisting in maintaining current staffing levels, and continued public safety services to prevent and investigate violent crime.