'I would do it all again as long as I could start in 1968': A veteran LEO recounts his 53-year career
At 18 years old, Tom Greven knew one thing: he wanted to become a police officer; at the time, he was a few years shy of the minimum age requirement, but he didn't let that deter him
---
In 1968, Tom Greven applied for a deputy position with the Schuyler County Sheriff's Department in New York. When the sheriff saw he was only 18 years old, he quickly responded: "Son, I'm sorry, but you have to be 21 to be a deputy."
Greven felt defeated. And the sheriff noticed.
He looked at Greven in a thoughtful manner and wrote "POSSE" across the top of his application. And just like that, his career in law enforcement began without fanfare. Greven became a member of the sheriff's "posse," which meant he could serve as a uniformed ridealong backup officer for the Schuyler County deputies.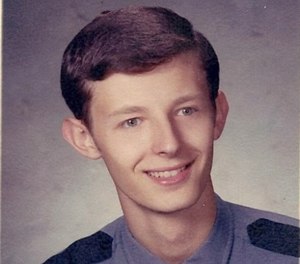 Two years later, Greven entered the police academy and joined the Chemung County Sheriff's Department as a corrections officer. But "being behind the wall," Greven said, was not for him. In 1975, he finally achieved what he had set his mind to seven years prior: he was sworn in as an officer with the Corning (N.Y.) Police Department.
First night on patrol
Every officer remembers their first night on patrol and Greven is no different. His first night, he said, was "wild."
"We ran from one bar fight to another," Greven said, which wasn't unusual considering Corning had the highest per capita tavern counts in the nation.
He later received a complaint of an intoxicated male on foot "chasing semi-tractors" on the highway. As Greven arrived, he found a man in his 30s whose judgment was clouded by drugs and alcohol. He arrested the man for disorderly conduct and public intoxication and transported him to "lock-up."
The outcome of this call would later teach a young Greven a lifelong lesson: you can't save people from themselves. After the man was placed in "lock-up," he made his T-shirt into a noose and hung himself.  
But one of Greven's most difficult calls of his career involved an 8-year-old girl. It impacted him not only throughout his career as an officer but also long after retirement.
A girl named Krista
The call happened during a particularly rainy shift. A semi-tractor's brakes went out and barreled into an 8-year-old girl who was crossing the street. The girl, whose name was Krista, was killed instantly.
Calls involving children are difficult for any first responder, but this incident impacted Greven on a personal level. At the time, his daughter was also 8 years old.
Greven was tasked with the investigation as well as notifying Krista's family. He notified Krista's mother as well as her father, who was in the Navy and out to sea. "She didn't suffer," Greven recalled telling Krista's parents.
This call impacted Greven long after retirement – so much so that he felt compelled to visit Krista's grave.
As he was searching the cemetery for her grave, it began raining – "just like on the day Krista was called to heaven," Greven said. Undeterred by the rain, Greven found her tombstone. He was moved instantly by the portrait of the little girl, smiling so warmly at him.
As the rain continued to fall, he found great comfort as he looked at the face smiling back at him. After all those years, he finally felt some closure: "I was sure this bright young angel was smiling down on me from heaven."
The beat goes on 
Greven, who retired from the Corning Police Department in 1996, served as an officer for 53 years. Over those five decades, he was an investigator for a prosecutor's office, worked as a court officer and also as a town constable. However, Greven's favorite assignment, he said, was his full-time career patrolling the streets of Corning.
After retirement, Greven continued to serve. He couldn't give up his law enforcement career just yet.
Today, at 72 years old, he still serves in uniform as the constable for the Town of Corning, the Town of Addison and the Town of Hornby. And when asked if he would do it all again, Greven did not hesitate but qualified his answer: "I would do it all again as long as I could start in 1968. If I had to start now, I would have to think long and hard about that." 
Being an officer in the 60s and 70s, according to Greven, was "dangerous and difficult," but he expressed great empathy for officers who are working the street today.
I asked Greven if he had any advice for younger officers. The veteran had two offerings: you must love what you do to succeed and last, and you must have a sense of humor.
"I always loved patrol," Greven said. "And you have to have a sense of humor to stay sane in this profession. You gotta laugh!"
If I was still a young officer working the street, I would not only take that advice – I would carve those words in stone.
Thank you for your long and honorable service, Officer Greven.
NEXT: Meet the beat cop who's been patrolling the same Indianapolis streets for more than four decades