ALERRT's Dr. Peter Blair on scene management during active shooter response
Incident command must be presented in a way that is useful for law enforcement responding on scene
---
Download this week's episode on Apple Podcasts, Amazon Music, Stitcher, Spotify or via RSS feed.
This month saw the fifth anniversary of the February 14, 2018, shooting at Marjory Stoneman Douglas High School in Parkland, Florida, where an individual fatally shot 17 people and wounded 17 others.
In this episode of Policing Matters, host Jim Dudley speaks with Dr. Peter Blair, the executive director of the Advanced Law Enforcement Rapid Response Training (ALERRT) center in Texas, about what have we done since then to prevent such tragedies.
Dr. Peter Blair earned his Ph.D. in criminal justice from Michigan State University. He is recognized as a leading expert in the field of active attacks. He has published numerous books, articles and commentaries on active attacks, police tactics and training. 
Top quotes from this episode
We are always involved in research to improve the training that we are doing. That research has two large areas we do with. The first it looking at events and seeing what happened with those events and the second is tactical-type research where if there is a question about whether tactic A worked better than tactic B, we will take that into the lab and run a true experiment on it."
One of the major issues in Uvalde was the lack of an effective incident command structure being established. So we have been talking about the importance of integrating incident command principles into our training." 
The big initial role for that first person on scene is to get on the radio and let people know what is happening. We call this LCAN: location, conditions, actions and needs." 
If you let the blue tsunami hit and it is not controlled, it is going to swamp the scene and cause as many problems as it solves."
Additional resources on ACTIVE SHOOTER RESPONSE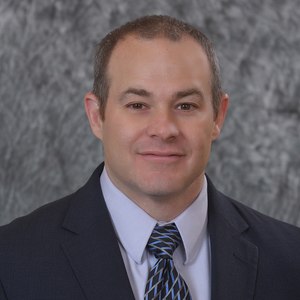 About our guest
Peter Blair, Ph.D., is the executive director at Advanced Law Enforcement Rapid Response Training (ALERRT) at Texas State University. He is a world-renowned expert on active shooter events and has published numerous books, articles, and reports on the topic.
He has also presented his research on active shooter events to the FBI, PERF, police chiefs' organizations and internationally.
Connect with DR. PETER BLAIR
About our sponsor
This episode of the Policing Matters Podcast is brought to you by L3Harris. When seconds matter count on dependable coverage on and off campus. L3Harris offers flexible and affordable portables. Communicate on the move with Wi-Fi voice and data, GPS, and app-based devices that keep you connected. Schedule your demo today.
RATE AND REVIEW THE POLICING MATTERS PODCAST
Enjoying the show? Please take a moment to rate and review us on Apple Podcasts. Contact the Policing Matters team at policingmatters@police1.com to share ideas, suggestions and feedback.