Light the way: 3 products that shone out at SHOT Show
My top 3 choices for lights at this year's SHOT Show are a gun light, a headlamp and a terrific backup to a duty light
---
Hello from SHOT Show! Although I had several appointments today to look at products, for the most part, I roamed the show looking for things that caught my eye. For most of today, I spent my time looking at flashlights and knives. When I checked my Garmin, I had walked 9.7 miles on the SHOT Show exhibit floor, plus the walk to and from my hotel. It was worth it, as you will see.
Here are my top three choices for lights.
Streamlight TLR-8 G Sub Gun Light with green LASER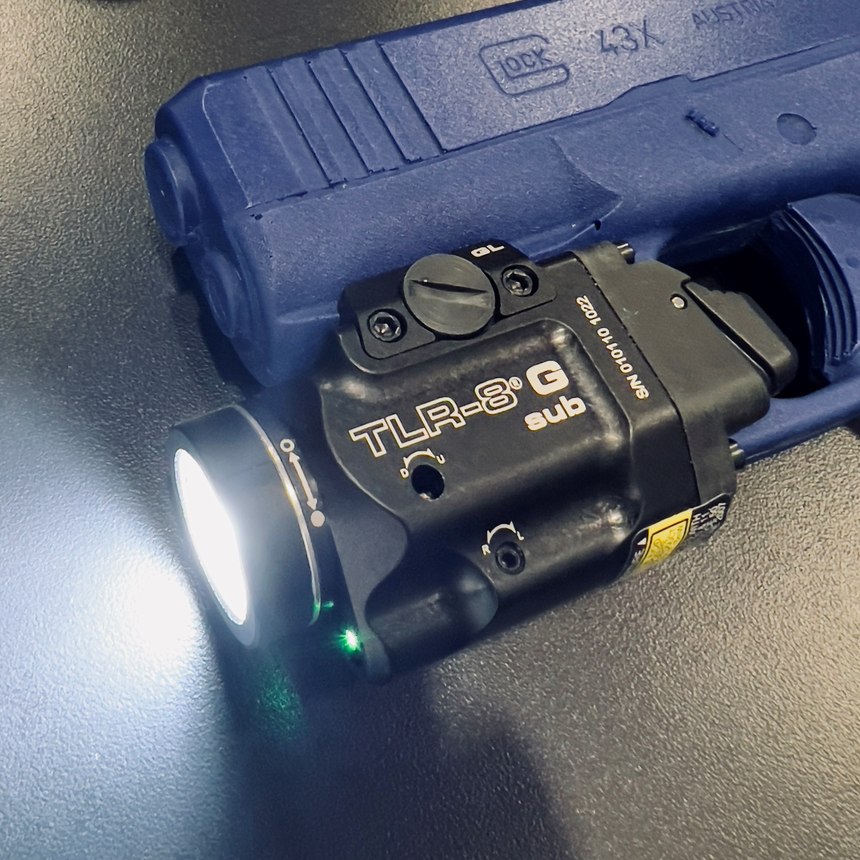 Anyone who knows me knows I do not care for dedicated lights for a variety of reasons. Streamlight has been making them for years, and I have been upfront with them about my distaste for them. The TLR-8 G Sub Gun Light is remarkably different, and it should be sworn in for duty.
I have never liked the switch mechanisms for gun-mounted lights. Some are in the way, begging for an accidental push. Others require changing the grip to access them. The TLR-8 G Sub Gun Light has a simple forward press, accessible by both non-firing thumb and trigger finger. The ambi switches can be changed from a high to a low mount, giving the user choices that agree with their ergonomics and training.
The light is only 2.77 ounces and streamlined, preventing the torch from affecting draw speed, or changing the characteristics of the gun. It fits off-duty-sized guns and keeps them off-duty-sized. I am partial to short-railed guns like my Hellcat, and this is a perfect fit.
The TLR-8 G Sub Gun Light fires a 500-lumen beam, with a limited spill beam, giving just enough for the user to maintain target focus. Streamlight uses Borofloat glass, which is very impact resistant. The "G" variant includes a green laser, which I highly recommend. A standard CR123A cell yields 1.5 hours of duty time when LASER and light are used together. This light is IPX4 rated.
If anyone sees me training with a dedicated light, know that Streamlight won me over.
See Streamlight at SHOT Show in booth 11468 or visit https://www.streamlight.com/.
COAST RL20RB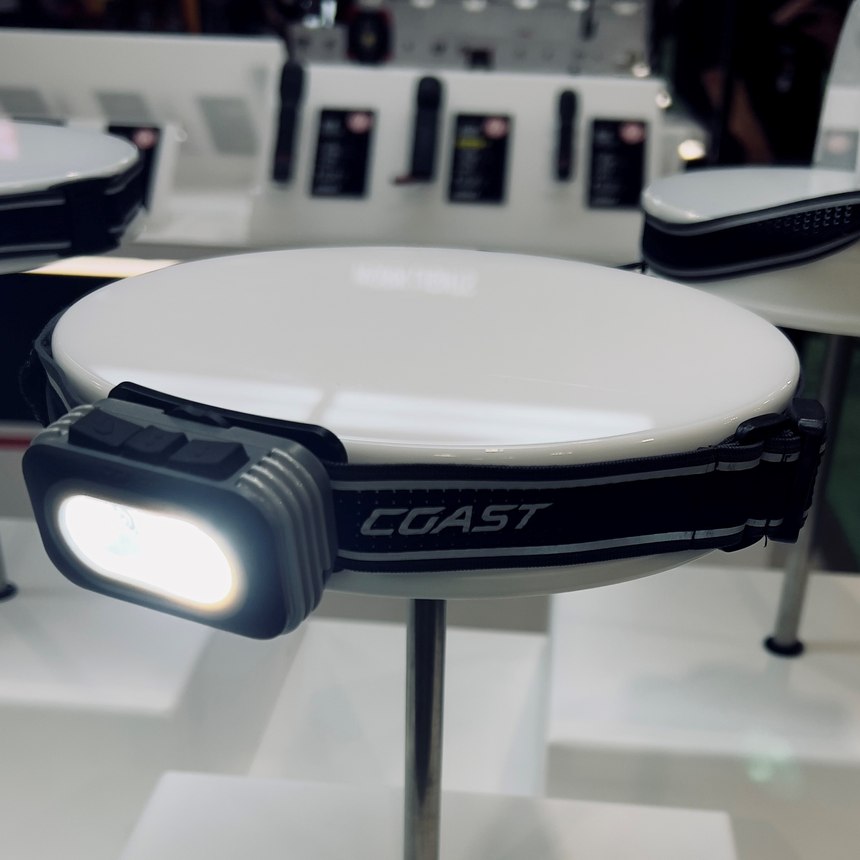 There are some law enforcement duties that call for a headlamp. Two such duties come to mind, and the Coast RL20RB is appropriate for both. First is bike patrol. Having a helmet-mounted light can direct a beam where the officer is looking, whereas a bar-mounted light points in the direction the officer is riding. 
On the RL20RB, the rear power pack on the other end of the strap has a rear safety signal, and a detachable power pack, which has its own 200-lumen flashlight. Given the 1000-lumen beam, and a 34-hour run time (on the low beam), this is perfect for the bike patrol officer.
It's a pretty neat setup, including a flood lamp, and a spot lamp, which can be used in combination. It will also fire a red or green LED if the officer needs a signal mode. Besides bike patrol, the RL20R is a great option for crime scene processing. 
The RL20RB isn't very big and can be purchased in a configuration without the extra power pack for those who want a lighter package. This light is IP54 rated. MSRP for the RL20RB is $69.99
See Coast at SHOT Show in booth 11223 or visit https://coastportland.com/collections/headlamps.
PowerTac WOFT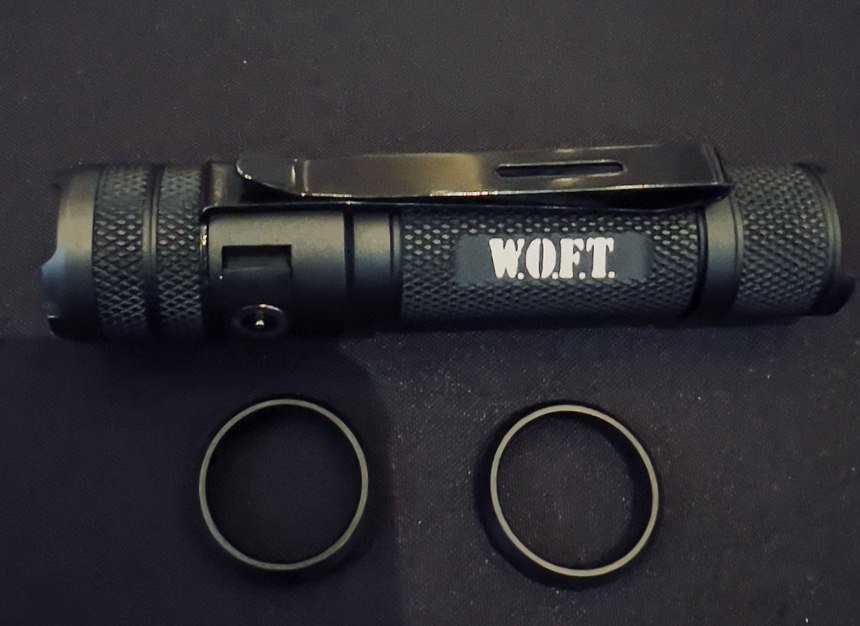 The PowerTac WOFT is one of the best EDC lights I have seen on the market, and it is a terrific backup to a duty light. I'm not sure if the acronym stands for Where Our Families Train, or West Orlando Firearms Training, but I can tell you that a reputed firearms school gave input to this design. The WOFT Tactical light is 4 3/8 inches long with the "aggressive bezel" and a little shorter with the smooth bezel. It comes with both bezels, so the user can decide.
The WOFT Tactical light throws a very white 1200 lumens and has a dual switch system that allows the user to engage the strobe without moving away from the tail switch. It is rechargeable and delivers a 3.4-day run time on its lowest setting. It is light enough to be clipped on the brim of a hat.
I see the WOFT Tactical light as a backup light that can get an officer out of a jam when their duty light fails. When the shift is over, it becomes the EDC torch.
This light is so new it is not in their catalog, but it is available soon. If you have not heard of PowerTac, get used to the name. They have a duty product in the works that is a game changer.
MSRP is around $89.99.
See PowerTac at SHOT Show in booth 20359 or visit https://www.powertac.com/.
There you have it. I looked at dozens of lights, but these products grabbed my attention. The next installment is knives. See you soon.

Request product info from top Police Weapon Lights companies
Thank You!