Offender in pursuit that killed Okla. trooper should face murder charges
Too many cops are killed during vehicle pursuits and their deaths should be considered murder, not the outcome of an inherent risk in a dangerous profession
---
As has been reported here, Oklahoma Highway Patrol Lieutenant D. Heath Meyer – who was struck by a patrol car during a vehicle pursuit – died from his injuries on Monday, July 24.
At around 2230 hours on Friday, July 14, Meyer had placed stop sticks on a freeway in an effort to help terminate a high-speed vehicle pursuit.
The pursuit reached speeds of more than 110 miles per hour, endangering countless motorists and numerous officers.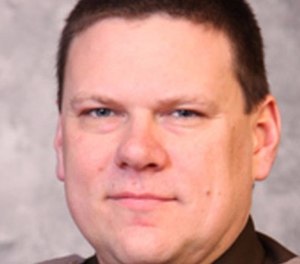 Troopers Rodney Rideaux and Clint Painter were engaged in that pursuit when they suddenly came upon the scene where the sticks were deployed, collided in an attempt to avoid them, and Painter's car struck Meyer, critically injuring him.
Oklahoma Highway Patrol Chief Ricky Adams said the incident happened in four-tenths of a second and the drivers of the patrol vehicles involved had "no time for anyone to react."
Lieutenant Meyer had served with the Oklahoma Highway Patrol for 12 years. He is survived by his wife and two daughters.
Vehicle pursuit termination technologies are imperfect
Meyer's death is tragic. I have long held the belief that stop sticks should be sparingly used because they can sometimes put the officer deploying them at risk. Termination technologies exist that can be viable alternatives to the customary hand-thrown tire deflation devices.
For example, the DynaSpike system is powered by pressurized air activated by a wireless remote control from as much as 100 yards away from the side of the road.
There is also the MobileSpike system, mounted to the front bumper of the squad car and activated with a dash-mounted button.
Then there's the Nighthawk remote tire deflation and retraction device and the Starchase GPS tagging and tracking technology, and probably a host of others that don't immediately spring to mind.
We can debate the merits of the various pursuit-termination products another day. It is a worthwhile discussion and an important officer safety issue. Good guys are always going to chase bad guys, so there will always be a need for pursuit termination technologies, and too many cops have been killed or injured while attempting to deploy roadside tire deflation devices.
But today there is another aspect of this tragedy that is of far greater importance: the fate of the man who caused this terrible tragedy.
Why Dangelo Ladon Burgess should face murder charges
I don't usually use the name of offenders in my commentary columns, but will make an exception in the case of 28-year-old Dangelo Ladon Burgess.
Burgess should not have been on the road at all that day. He was out on bail. He was facing charges in Oklahoma County District Court of attempting to elude a police officer, driving under the influence, transporting an open container and driving without a license.
His next court date in the matter was July 31 – one week to the day from the passing of Lieutenant Meyer.
Last year, Burgess was arrested after a pursuit that ended when he crashed his car. In a cruel twist of fate, Lieutenant Meyer had worked that scene.
Naturally, our hearts go out to everyone involved in this horrible incident.
Everyone, that is, except Dangelo Ladon Burgess.
I contend that Burgess should now be charged with murder in the first degree for it was he who caused the series of events that led to the death of Lieutenant Meyer. It is my understanding that Oklahoma has the death penalty, so that option should be on the table for prosecutors.
Burgess now faces charges including attempting to elude a police officer resulting in great bodily injury and causing a collision resulting in great bodily injury, and a host of other infractions such as drug possession and failure to carry insurance.
Murder should be added to that list of charges. I have no idea whether or not that is even an option in the great state of Oklahoma, but I hope it is. Offenders like Burgess have no concern for the safety of the officers attempting to stop them. Offenders like Burgess are a danger to the police and the public. Offenders like Burgess should face the consequences of their actions.
Too many cops are killed during vehicle pursuits – behind the wheel and beside the road – and their deaths should be considered murder, not the outcome of an inherent risk in a dangerous profession.
This column is dedicated to the memory of Oklahoma Highway Patrol Lieutenant D. Heath Meyer and all other LEOs who have been tragically killed in vehicle pursuits.

Request product info from top Police Pursuit Management Technology companies
Thank You!