PRESS RELEASE
Operationalizing Data and Analytics for Law Enforcement
---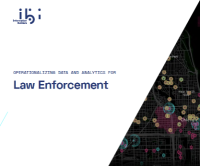 Law enforcement is hard enough without messy and siloed data, and while it's come leaps and bounds in data management, problems persist. In this ebook, we walk through common challenges and how data ecosystems should be managed for more effective policing.
Improve your team's safety with strategic data deployment
Build reliable, real-time systems that are integrated into operations
Build the next generation of your organization with a strong information technology foundation

Request more info from TIBCO
Thank You!