Spotlight: Night Optics USA provides systems that will not fail the police community
Night Optics is putting the right gear in the hands of men and women who proudly serve the public
---
Company Name: Night Optics USA
Headquarters: 15182 Triton Lane, Suite 101
Website: http://www.nightoptics.com/

Q&A Questions:

1. What is your signature product and how does it work?

Night Optics USA is best known for a variety of products including monoculars, binoculars, weapons systems and thermal imaging devices.

2. Why do you believe your products are essential to the police community?

We build top quality, reliable products. We pride ourselves on providing a higher standard of build quality, performance and support.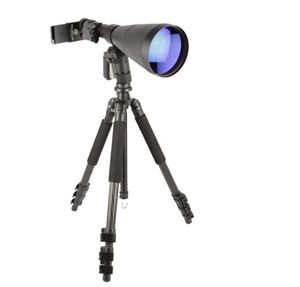 3. What has been the biggest challenge your company has faced?

Over the years, Night Optics has seen a lot of competition from companies flooding the market with low quality, cheap products that don't quite do the job. This is unfair to officers and agencies that don't have the funding to buy the best and settle for less.

4. What makes your company unique?

Our approach to business is the model all companies should follow! We focus on producing excellent quality products that the operator will love using while providing a high standard of customer service and support.

5. What do your customers like best about you and your products?

Our customers like the quality and performance of our products and our customer service.

6. What is the most rewarding part of serving the first responder community?

The best part of what we do is putting the right gear in the hands of men and women who proudly serve our communities and depend on us to provide systems that work all the time without fail.

7. Is there any fun fact or trivia that you'd like to share with our users about you or your company?

We won the Huntington Beach Chamber of Commerce Innovation award in 2015. We also supplied night vision systems to combat looting during the Northern California mega fire of 2015.