How LPR data can help keep your community safer (eBook)
Find out what modern license plate reader technology can do for your agency and the citizens you serve
---
Sponsored by Leonardo
By Rachel Zoch, Police1 BrandFocus Staff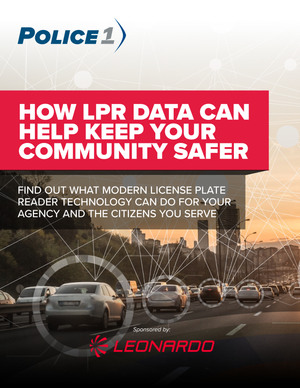 License plate reader technology has always been a helpful tool for interdiction and for investigative use – but LPR has evolved to offer more potential ways to promote public safety.
In this eBook, we explore misconceptions versus facts about LPR and how to make the most of the data. In particular, we highlight the efforts of a regional drug interdiction organization for a real-world look at how law enforcement can and does use LPR to make a positive difference every day.
Download your copy to learn:
The truth about LPR: 4 myths busted.
5 ways LPR data can help you keep your community safer.
How LPR connects agencies to support this regional drug interdiction organization.
And more!
Download your copy to learn How LPR data can help keep your community safer