Maui police recruit in coma after suffering heat stroke
Alexa Jacobs, 27, was participating in a police academy exercise before she fell ill
---
UPDATE: Maui police recruit Alexa Jacobs woke up from her coma on Thursday, Feb. 10, according to GoFundMe organizer Taryn Kelly.
"In true Alexa fashion, she Hulk ripped her breathing tube out and decided she was ready to be awake. Her body is trying to heal Itself and although she has a long road ahead, today was the greatest gift we could have asked for," Kelly wrote.
By Suzie Ziegler 
KAHULUI, Hawaii — A police recruit suffered a heat stroke and is in a coma after running as part of her police training on Friday, reported Maui News. 
Alexa Jacobs, 27, "became ill" soon after training and was taken to a Maui hospital. According to the report, Jacobs' body temperature was 107 degrees when she arrived at the medical center.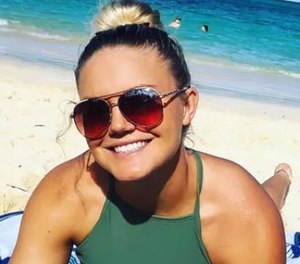 "Although they were able to cool her down, her body and organs began to shut down on her," said Jacobs' friend, Taryn Kelly, in a GoFundMe post. "She is currently in a coma and on dialysis and we will know within the next 24 hours if she needs a liver transplant." 
On Tuesday, Jacobs was transported to Honolulu for further care. 
The GoFundMe was set up to fund her hospital bills, Maui News reported.