On-demand webinar: Tactical medical care: The evolution of officer-down training
Learn how to effectively prepare officers to face their worst day
---
Register to view the on-demand event
Medical training for patrol officers remains an area of concern for most agencies. Although briefly covered in the police academy, many officers do not receive additional medical training until much later in their careers. The common practice of skills training without analyzing how critical decisions are made produces poor retention and may create training "scars" that can lead to bad outcomes. Despite this, patrol officers are expected to make life and death decisions on a daily basis for themselves, their partners and their communities. 
This webinar, which is sponsored by Rescue Essentials, will provide a deeper understanding of innate decision-making processes and provide context for the successful evolution of "officer-down" training. After the webinar is concluded, we will send all registrants an email with a link for on-demand video viewing.
Attend this webinar to:
Learn how dual system thinking applies to medical decision-making;
Learn the origin of the commonly used MARCH algorithm, and its necessary evolution for the patrol officer;
Learn why "see one, do one, teach one" is a dangerous and ineffective way of preparing officers to face their worst day.
MEET THE PRESENTER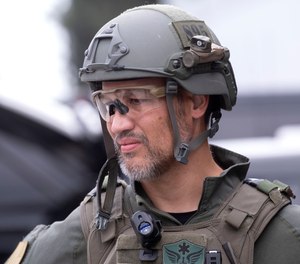 Joshua P. Bobko, MD, FAAEM, is an Air Force veteran and Board-Certified Emergency Physician fellow trained in emergency medical services. He has been involved in special operations medicine for more than a decade serving as medical director, team physician and operational medic for multiple local and federal agencies. A national leader in the development of multi-agency medical responses to atypical emergencies, Dr. Bobko has served on the tactical medicine coalition for the California Commission on Police Officer Standards and Training and California Emergency Medical Services Authority (EMSA).
He is a voting member on the Committee for Tactical Emergency Casualty Care and Stop the Bleed Education Consortium member. Dr. Bobko and his partners started the veteran-operated, non-profit FirstCareProvider.org with the goal of expanding trauma education into local communities. This program is a DHS-recognized Stop the Bleed program, delivering statistically significant improvement in the ability to provide care in the "hot zone." 
Register for the on-demand webinar