Photos, videos: Honoring, thanking veterans who now serve as law enforcement officers
It's not unusual for officers to have prior military experience — and that's evident by our roundup of departments acknowledging their dedication and service
---
By Police1 Staff
It's not unusual for police officers to have prior military experience. This is evident by our roundup below, which features a variety of departments celebrating, thanking and honoring those who once served in the military line of fire but now serve their communities in the line of duty.
Is your department holding a special event to honor veterans who now serve as officers? Or maybe your agency unveiled a new cruiser that honors and shows appreciation to active duty members as well as veterans? Email us at editor@police1.com and we'll add it to our list below. 
And from all of us at Police1, thank you to all those who have served and those who continue to serve. 
On Veterans Day and every day, we thank those who have served in our United States military. To the 61 Topeka Police officers who have served our country and those across the entire nation, thank you for your dedication and service! pic.twitter.com/b1JwidFXwz

— Topeka Police Department (@Topeka_Police) November 11, 2022
LPD's contingent of U.S. Marines celebrated the Marine Corps' 247th birthday today. The youngest Marine, Robert Rival (LGH EMT), cut a birthday cake w/ a Marine Corps sabre & served the first slice of cake to the oldest Marine, retired Officer Robert Sturtevant. #SemperFi pic.twitter.com/lhOBc3GeUz

— Lowell PD (@LowellPD) November 11, 2022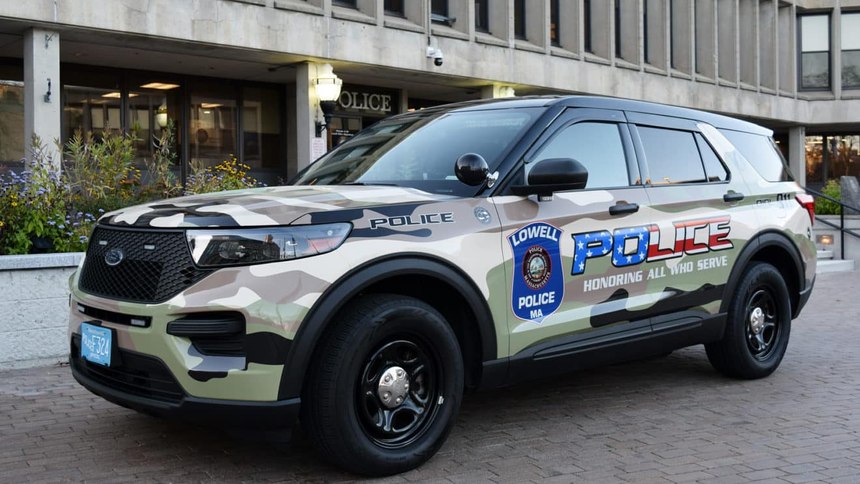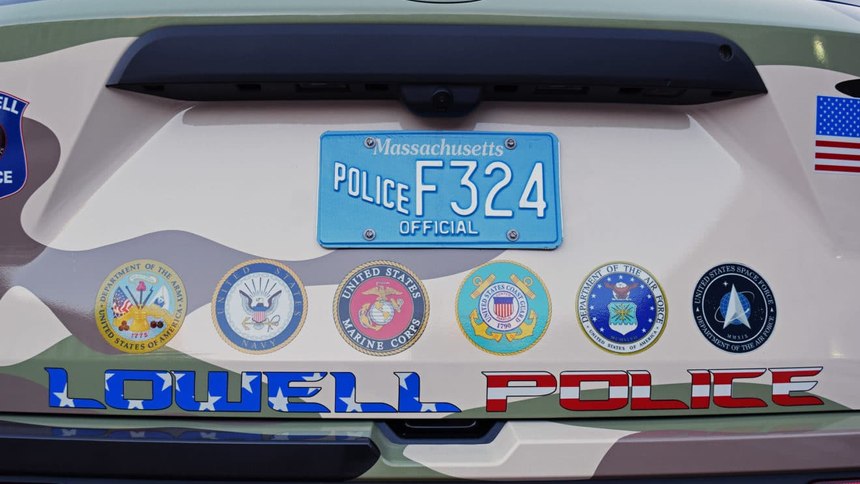 Captain Craig along with the community relations team want to acknowledge and say Thank You … to 16 of our 6th district police officers who are also military officers on this upcoming Veterans Day ❤️🤍💙 pic.twitter.com/U760Vxv7Eg

— PPD 6TH District (@PPD06Dist) November 9, 2022
Today, we honor our military men and women, including many of our own Sunny Isles Beach police officers. To all veterans and active service members, we thank you for your sacrifice and selfless service. 🇺🇸 #VeteransDay pic.twitter.com/yIIlPcbWwZ

— Sunny Isles Beach PD (@SIBPD) November 11, 2022
Today, we and our country pause to thank all Veterans. Here at NJTPD, we also continue to highlight the extraordinary military service of our New Jersey Transit Police Officers. Continuing our veterans posts, we recognize Officer Andrew Ruckriegel… pic.twitter.com/Hj4ZvfXkCF

— NJ TRANSIT POLICE (@NJTransitPolice) November 11, 2022
On this Veteran's Day, we thank the men and women who served to protect our great nation. We also continue to highlight the military service of several New Jersey Transit Police Officers. We are honored to recognize Officer Michael Goszka… pic.twitter.com/1FdbOT3aH9

— NJ TRANSIT POLICE (@NJTransitPolice) November 11, 2022
NEXT: From donuts to gyms, check out these 20 Veterans Day discounts