Registration open for NTOA's 35th Annual Law Enforcement Operations Conference
Conference will feature a trade show, networking opportunities, seminars and more
---
By P1 Staff
The National Tactical Officers Association announced updates this month for its upcoming 35th Annual Law Enforcement Operations Conference, including a complete lineup of seminars, incident debriefs and more. 
The conference, which will be held Sept. 16 - 21 in Milwaukee, features a two-day trade show, networking opportunities, seminars from acclaimed instructors and more than 70 courses on topics including risk mitigation and current case law, according to a press release.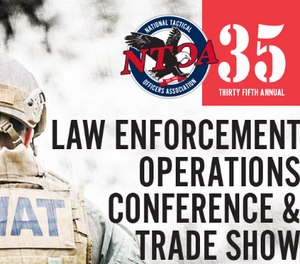 Other featured topics include: 
Route 91 Harvest Festival Debrief
The Norwegian Massacre 2011
MAGNUS Leadership for Specialized Units: An Application of Reversal Theory for Advanced Wellness and Resiliency
Law Enforcement Response to Suicidal Subjects: Legal Realities and Options
(Un)Common Leadership
Civil Unrest and Ambush on Police Debrief (Baton Rouge)
Millennials and Tactical Teams: Bridging the Gap
Critical Thinking and Condensed Time Decision-Making for the Team Leader
SWAT After Action Report
Critical Incident Management for Patrol
Aurora Theater Massacre
The NTOA will also offer a new attraction this year. The NTOA Hub will provide several events and services to conference attendees, from general Q&As about NTOA services to "Tac Talks," brief discussions on topics such as incident response and grant opportunities. 
Conference attendees can register here for packages including full-week, two-day and one-day attendance. 
For more information on the National Tactical Officers Association, visit www.ntoa.org or call 800-279-9127.