Police hit OSU football player with TASER after naked trespass
When cops ordered him to get on the floor, he assumed a three-point football stance and lunged at them
---
SportingNews
CORVALLIS, Ore. — Oregon State has dismissed offensive lineman Tyler Patrick Thomas after he turned up naked in a Corvallis, Ore., woman's home then resisted arrest when police arrived, the Corvallis Gazette-Times reports.
The 19-year-old Thomas of Kalispell, Mont., had been drinking early Sunday, and when police ordered him to get down on the floor he assumed a three-point football stance and lunged at the officers. Police then used a Taser to bring Thomas down.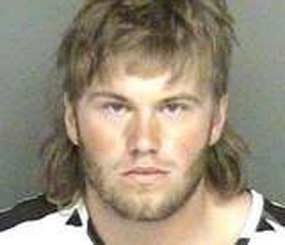 He faces charges of first-degree criminal trespass, second-degree criminal mischief and resisting arrest and is scheduled to appear in court Sept. 9. In April, Thomas was cited for being a minor in possession of alcohol.
Read more on SportingNews.com.