Missing Utah officer found dead
An officer who left his home after a verbal argument with his wife and was missing for nearly a week was found dead Sunday
---
By Police1 Staff
WEST JORDAN, Utah — An officer who left his home after a verbal argument with his wife and was missing for nearly a week was found dead Sunday.
According to KUTV, 34-year-old Officer Jedediah "J.R." Steadman, who left his home December 30 and was not heard from, was discovered by search and rescue teams at the bottom of a ravine.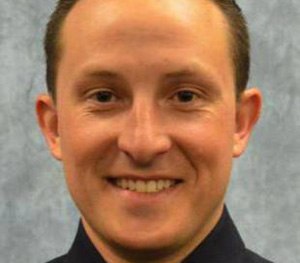 Police said Officer Steadman's truck went off of a cliff. Investigators are currently trying to determine the cause of the crash.
"It's a remote road, from what I'm told, and there's a sharp curve, and it looks like his vehicle just... missed the curve," West Jordan Police Sgt. Dan Roberts told KUTV. "Now that we have found him, we have even more questions to answer. So we are going to be looking into everything we can to answer how, where, why and what made this happen."
Officials had previously stated they did not believe Officer Steadman was suicidal.
Steadman was a seven-year veteran of the force.