Border patrol agent killed in motorcycle crash
Manuel Alvarez was involved in a motorcycle crash Thursday
Duty Death: Manuel Alvarez - [Casa Grande, Arizona]
End of Service: 08/11/2016
---
By Police1 Staff
CASA GRANDE, Ariz. — A Border Patrol agent has died after two agents were involved in a motorcycle crash Thursday. 
According to AZ Central, Manuel Alvarez, 37, was killed in the incident that officials say took place on the Tohono O'odham Reservation south of Sells, Arizona.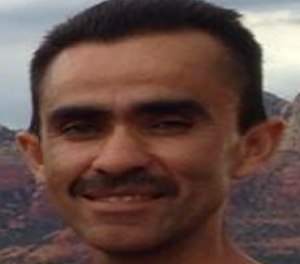 "I'm deeply saddened to hear of the death of Border Patrol Agent Manuel Alvarez. Agent Alvarez put his life on the line so that others could be kept safe. He died while serving to protect our communities and our nation, and his death is felt by all Southern Arizonans," U.S. Representative Martha McSally said in a statement. "There's no denying the danger agents face every time they put on the uniform, and for that, they deserve our constant and unwavering gratitude. My sincere condolences go out to Agent Alvarez's family, friends, and loved ones during this difficult time."
No further details on the crash were immediately available. Alvarez is survived by his wife and four children.