Pittsburgh LEOs to carry specialized gauze designed to stop heavy bleeding
The gauze is designed to stop bleeding and cause clotting in gunshot and stab wounds
---
Tom Davidson
TribLive.com
PITTSBURGH — Pittsburgh police officers will now be carrying special gauze that can help control bleeding in cases of gunshot wounds or other injuries, thanks to a donation from Allegheny Health Network.
Each Pittsburgh police officer will be provided with a NuStat Tactical gauze package. Allegheny Health Network donated 1,000 packages to the department, which consists of about 950 officers.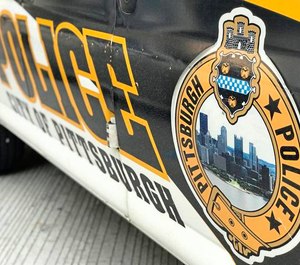 "Uncontrolled bleeding can result in death in five minutes or fewer," Allie Quick, AHN's chief philanthropy officer, said in a release. "We are grateful to work so closely with our police force to ensure that our city is as prepared as possible to respond to emergencies."
The specialized gauze is already widely used by paramedics and other first responders. City police officers will use the material in case they are first on scene and it's needed, according public safety spokeswoman Cara Cruz.
The gauze costs about $20 per package, Cruz said.
"This is the first we've issued it," police Sgt. Eric Kroll, who serves as a liaison between police and emergency services, said. "Basically, it causes clotting and stops bleeding internally."
It can be used for things like gunshot and stab wounds or other cases where there is severe bleeding, Kroll said.
Pittsburgh Public Safety Director Wendell Hissrich said it's another tool for officers to use when they're in the field.
"Providing a wider distribution of these types of tools can help save even more lives. Similar to things like Narcan, the more it's out there in the field, the more likely we are to save lives," Hissrich said in a statement.
McClatchy-Tribune News Service