Judge in Ohio officer's second mistrial: 'Justice was done'
Sam DuBose's family and civil rights groups wanted a third trial, but prosecutors declined and Judge Leslie Ghiz permanently dismissed the charges
---
Associated Press
CINCINNATI — The Ohio judge who presided at the second mistrial for a white police officer in the shooting of an unarmed black motorist says the justice system worked, despite two juries deadlocking.
"Justice was done because the jury made a decision and that decision was: We can't reach a decision," Hamilton County Judge Leslie Ghiz told a WLW radio talk show host on Thursday.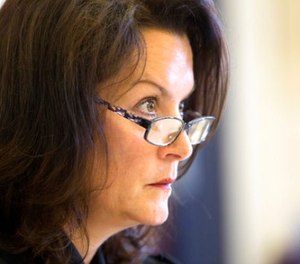 Ghiz was judge for the retrial of former University of Cincinnati officer Ray Tensing, who was charged with murder in the July 2015 shooting of Sam DuBose during a traffic stop. She replaced the first trial judge, who recused herself after a November mistrial.
Tensing, who was fired after the shooting, testified at both trials and said he feared he was going to be dragged or run over as DuBose drove away.
DuBose's family and civil rights groups wanted a third trial, but prosecutors declined and Ghiz permanently dismissed the charges.
In the interview, Ghiz also defended her decision to bar consideration of the shirt Tensing wore underneath his uniform the day of the shooting, which depicted a Confederate flag. She said it risked prejudicing the jury, who didn't need to be reminded that the case was racially charged.
"They're not stupid," Ghiz said. "They don't live on Mars."
She said the shirt was allowed into Tensing's first trial because the defense didn't object. But when the defense did object before the second trial, she determined it was too prejudicial, especially given the "hype" it received the first time around.
"Every defendant deserves a fair trial and every defendant who comes to my room, whether I like him or don't like him, they get a fair trial," Ghiz said.
Ghiz praised the DuBose family for their civility during the trial despite the all the tension over the case.
"I don't know how they did it," she said. "I don't know if I could have."
The DuBose family is now hoping federal authorities reviewing the case will conclude that DuBose's civil rights were violated.