Photo of the Week: Not your average Friday night lights
A recent geomagnetic storm reveals the northern lights over an Alaska PD
---
This week's photo is by Shane Parker of the Kodiak Police Department in Kodiak, Alaska who says that Friday night lights has a different meaning in Alaska. 
"Policing in Alaska has its challenges but when being tasked with working night shift on patrol, I really can't complain," Parker said. "This photo shows a recent geomagnetic storm that revealed the northern lights over the Kodiak Police Department."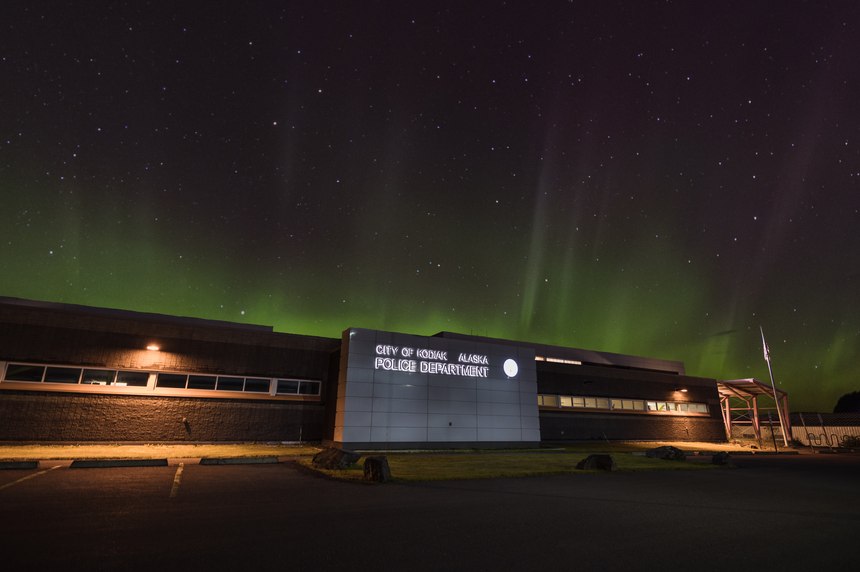 Calling all police photographers! Police1 needs pictures of you in action or training. Submit a photo – it could be selected as our Photo of the Week. Be sure to include your name, department information and some background information on the photo.