Photo of the Week: Santa Laws
Officer Delorm fills in for Santa Claus to bring holiday magic to children who weren't able to visit Santa this year
---
This week's photo comes from Sgt. Denise Franklin and Officer Gonzalez of the Skokie Police Department in Illinois.
Below, Officer Delorm brings holiday magic to the homes of children who weren't able to visit Santa this year due to compromised immune systems or stimuli sensitivities.
Delorm is retiring January 8, 2021. His stint as Santa Claus was one of his final acts of kindness as a police officer.
"The role of Santa Claus was just as fulfilling to Officer Delorm as it was to the community," the agency wrote.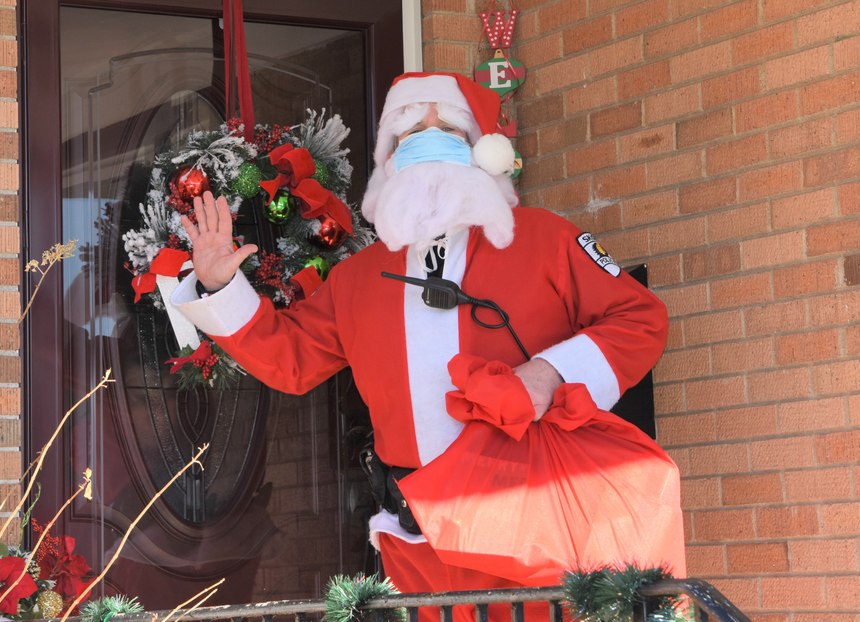 Calling all police photographers! Police1 needs pictures of you in action or training. Submit a photo – it could be selected as our Photo of the Week. Be sure to include your name, department information and some background information on the photo.