Why police recruiters must work smarter (not harder)
Law enforcement agencies want recruits that understand and are willing to undertake certain risks. They may have to start looking in new places
---
Good news for law enforcement agencies straining to keep up with hiring – you are not alone. Labor shortages in the U.S. plague all sectors of the economy. Nursing, teaching, information technology and a multitude of other fields are experiencing vacancies in the workforce.
Does police recruiting differ from other career fields searching for candidates? Obviously, one difference is that most potential jobs don't include the risk of being attacked, prosecuted, or facing trauma on a daily basis. Law enforcement agencies want recruits that understand and are willing to undertake those challenges. The question is where do recruiters find those people? The answer may be from places we haven't looked.
Those with minor criminal histories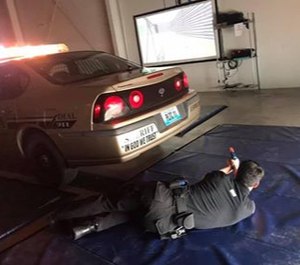 Administrators should remember Miami, Florida, as a warning against drastically relaxed hiring and training standards. Relaxed screening mechanisms for police applicants under consent decrees and affirmative action policies in the early 1980s resulted in nearly 10 percent of the Miami Police Department being suspended or fired after drug-related scandals.
However, time between convictions for relatively minor offenses and the prospect's application might be reduced if balanced by careful background investigations and articulable evidence of improvement in maturity and judgement.
Underrepresented populations
Law enforcement has been a leader in hiring minority candidates. Due to the visibility of police officers, a constant turnover, and sometimes because of court-ordered hiring, women and racial minorities fared better in police employment than in many other occupations. Face-to-face recruiting can focus on underrepresented populations. This might include those who have disabilities such as Erica Trevino, the first deaf officer in Texas, and LAPD officer Nick Wiltz who returned to patrol after losing a leg that was replaced with a prosthetic. And out of shape candidates might be offered an opportunity contingent on completing a department-sponsored fitness program.
High school
In Eolia, Missouri, the Pike-Lincoln Technical School offers a law enforcement program for high schoolers. After graduation, students can join the military, work in dispatch or corrections or other non-sworn positions until they turn 21. Getting young people "hooked" on public service can provide them with skills and perspectives that make them great potential hires. Explorer programs and internships can be a rich source of tested talent and an early screening tool.
Pre-service training academies
Many states, including Colorado and Missouri, have a pre-service, self-enrollment peace officer certification process. Arapahoe Community College's Law Enforcement Academy Director David Bruce reports that the political climate against law enforcement has affected enrollment with some significant loss of candidates. John Worden of the Law Enforcement Training Institute (LETI) at the University of Missouri Extension echoes that sentiment. More than half of LETI's fall 2014 candidates withdrew their acceptance after the unrest in Ferguson, which is located two hours away.
Worden has also noticed a significant increase in police agencies paying for new hires to attend the academy compared to six years ago when he left the Columbia (Missouri) Police Department to run LETI. As a sergeant, Worden served as Columbia PD's training and recruiting officer for eight years. At the start of his career, Worden would often see 400 applicants for two job openings. Near the end of his tenure, that had dropped to 62 applicants over three hiring cycles. Departments with recruiting and retention challenges can offer paid training in exchange for a contractual obligation to serve for a period of time.
Para professionals
Nursing and teacher shortages have been addressed, in part, by adding cheaper labor to do tasks that do not require extensive training. Telephone report takers, civilian community service officers, volunteers and reserves may free fully trained officers to respond to more urgent calls or those requiring technical expertise.
Non-career track candidates
The idea that an employee will choose a place where they can work for 20 years is not part of the current generation view of work. Recognizing that an agency may get only three to five years out of a hire might bring expectations into alignment with today's reality. Increasing incentives at the five-year mark, for example, might encourage longevity. The shift bidding system that leaves a new hire on midnight shift for 10 years might need to be reviewed for its effect on retention. Hiring older workers who are still fit and have some years of productivity ahead might provide excellent staffing for a five-year period.
Keeping the applicants you get
Commissioner of the Pennsylvania State Police Lieutenant Colonel Robert Evanchick says that with more than 11,000 people applying to test for fewer than 400 cadet positions, hiring enough troopers has not been a crisis, but efforts are being made to increase persistence in the hiring and basic training process.
"We found that the most common reason given by cadets who drop out in the first three weeks is 'It's not what they were expecting.' We have recently begun inviting prospective cadets to a Cadet Life Tour. We want to reduce the culture shock and set the new cadets up for success. So far, feedback has been positive. One issue we are working hard to address is the six-month hiring process. Many people can't wait around for six months for the possibility of full-time employment. They may have student loans, families and other responsibilities that necessitate them jumping into the workforce. So we have to do what we can to streamline the process. Our Recruitment Services Section has taken a more active role in guiding an applicant through the entire hiring process. We've invested in a platform to communicate via text message, and we are in the process of creating short video messages designed to keep the lines of communication open and applicants engaged."
Demographics
The pool of traditional young recruits will be increasing based on the number of children in the population over the next decade, while the last of the Clinton-era police officers hired under the Community Policing program will be retiring. Fishing in the same pool of job candidates as every other industry simply won't fill the need. As Worden notes, "If you can't find people willing to work 9-5, Monday through Friday, how are you going to find somebody to work 11-7 in the morning, weekends, and holidays with all the dangers involved in law enforcement?"
The answer to that question isn't just to try harder. Recruiters must try smarter.
A recruitment toolbox for law enforcement leaders: