PRESS RELEASE
Silynx and T-Worx Intelligent Rail enter technology partnership
---
STERLING, Va. — Silynx Communications, Inc. and T-Worx Holdings, LLC have partnered to combine their wireless push-to-talk technology and Intelligent Rail® (also known as the Powered Rail®) technologies, respectively, to facilitate a new level of hands free communications for the military warfighter and the tactical law enforcement officer. 
The core Intelligent Rail® (I-Rail®) technology by T-Worx is a sealed, ruggedized Mil-Std-1913 Picatinny Rail that provides a central power source and data connection for all weapon-mounted accessories.  With this partnership, the two companies are integrating command and control from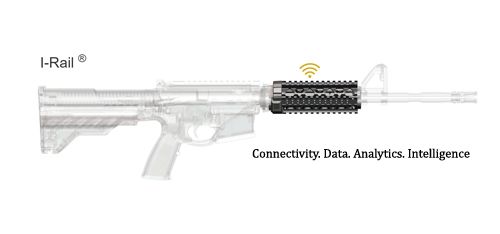 the I-Rail® via a rail-mounted control module containing three user-assignable control buttons.
Within the control module is Silynx's proprietary wireless push-to talk (PTT) technology that seamlessly offers radio keying capability from the rail to the operator-mounted Clarus PTT unit that consolidates transmission of multiple radios without removing hands from the rifle.
Matthew Hemenez, President of Silynx Communications says, "This partnership is indicative of the commitment of both companies to enhance the command and control capability of the warfighter."  He adds, "We have done this without increasing complexity or imparting more battery requirements onto the operator."
In all, this system allows soldiers a significant tactical advantage by enabling radio communications without removing their hands from their weapons.  When not "on-the-gun," the soldier can still activate his radio from the ambidextrous push-to-talk buttons on the body-worn control box. The I-Rail® provides electrical power directly to the control module and all weapon-mounted accessories, while also providing the "network" on the weapon for passing data and communication between accessories and off the weapon to an EUD or hub. 
"This technology partnership brings together two industry leaders to develop a new generation of weapon sensor controls, each previously independent of one another," says Don McLaughlin, President of T-Worx, "Already proven in Army trials, we expect broad scale adoption in 2018." 
The I-Rail and Clarus systems are both on display at SILYNX BOOTH #7310.
About Silynx Communications
Silynx Communications (Silynx) is a world leader in the design, development and manufacture of tactical, in-ear headset systems. Silynx in-ear headsets provide advanced hearing protection, hearing enhancement and communications capabilities. Field-tested and combat-proven for over a decade, Silynx headsets are used by elite U.S. and international warfighters, all levels of law enforcement, including federal, state, and local, and international public safety and security forces.
About T-Worx Holdings, LLC
Located in Ashburn, Va., T-Worx Holdings, LLC is an innovative hardware and software company focused on innovations in the tactical weapon industry, created to commercialize intellectual property and products in the aerospace and defense sectors. Founded in 2010, the company's flagship product is the Intelligent Rail® (I-Rail™), a weapon rail power and data attachment system, providing real-time information between ground troops in combat and command stations.

Request more info from Silynx Communications
Thank You!