View on-demand: Improving police decision-making under stress
The role of human factors and simulation training
---
Research shows that stress and physiological arousal influences the way people perceive and respond to their environment. These findings extend to police officers operating in tense, uncertain and rapidly evolving situations.
In this webinar, sponsored by VirTra, experts discuss:
How to use scientific research to inform police training
The physical impact that stress has on the brain in high-stress situations
How simulation training can help officers make better decisions while under extreme stress
How anxiety, caused by stressful situations, has been correlated in simulation research with mistake-of-fact shootings, decreased firearms accuracy, perceptual distortions and motor skill deficits.
It is imperative agencies provide awareness training on human capabilities and limitations while operating under stressful situations, and incorporate evidence-based training methods intended to improve performance in the field.
MEET THE SPEAKERS
Melis Yilmaz Balban, Ph.D.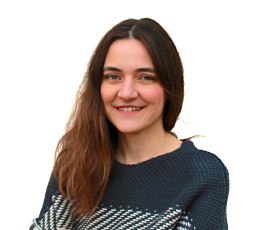 Melis Yilmaz Balban, Ph.D., is a Harvard-trained neuroscientist with expertise in neurobiology of the fight or flight system. In her Ph.D., she discovered visually driven threat responses in rodents, a behavior that has become central to studying fear in animal models, being cited over 350 times to date. As a postdoctoral researcher, she built the Huberman VR lab where she used virtual reality to study human stress response. Her research areas include behavioral and physiological measurements in virtual reality and interventions for stress reduction. She is also the CEO and co-founder of NeuroSmart Inc., a start-up company developing stress awareness and management technologies for high performers. She lives in the San Francisco Bay Area. 
David Blake, Ph.D.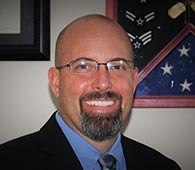 David Blake, Ph.D., is a retired California peace officer and court-certified expert on human factors psychology and police practices/use of force. He has conducted research on police decision-making, reaction time and factors systems-based factors that influence police shootings. He holds instructor certifications in TASER, arrest and control, firearms and use of force simulator and has a significant amount of experience developing training content and providing training to police officers. David has consulted with several organizations including the California Commission on Peace Officer Training and Standards and The International Association of Chiefs of Police on the development of use of force and contextually associated training topics. David is a member of the Human Factors and Ergonomics Society, the California Force Instructors Association, the Academy of Criminal Justice Sciences, and is a board member/content manager for the Association of Force Investigators. He owns Blake Consulting and Training Group. 

HEAR FROM ATTENDEES
"It was very informative and should be a big part of LEO training throughout the US!"
"I appreciate the details as to how the brain worked and the impacts of stressful situations and then the practical discussions of how that impacts police work."
"Interesting and helpful having the cop and scientist."
"The discussion regarding working memory being interrupted during stress was fascinating. I have been telling everyone who will listen how great this training was." 
"Insightful ideas on how to develop training to help think clearly during high-stress situations." 
"Really appreciated the discussions regarding neurobiology and how that ultimately has an effect on an officer's ability to perform executive decision-making tasks."