PRESS RELEASE
Creating a New Climate for Public Safety
---
Oakland, Calif. - In today's world, emerging threats are everywhere. However, with new technologies and fully trained police officers, innovation can be utilized and security can significantly be improved. Security expert, Kim Majerus, recently told Urgent Communications about the importance of innovation and the willingness to use new solutions to improve public safetyefforts.
Training and funding have been the two hurdles that have blocked the way for public safety officials to advance in technological developments. Yet, according to Majerus, these investments will have huge returns. An overall investment in public safety means that government officials will not have to make tough choices later on. If an investment is made towards public safety, the entire community benefits, on both the state and local level.
Now more than ever, government agencies need real time communication. Without communication between police forces, fire departments, EMS and other departments, lives can be lost. This is why integrating video-conferencing,VoIP and mobile technologies are truly key in creating a new climate, and a new future for public safety.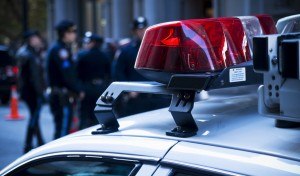 Recently, the Republican National Convention in Tampa, Fla. Decided to integrate new technologies into their public safety strategy, and they found much success. By using voice, instant messaging, smartphones and tablets, they were able to act quickly and more efficiently. Law enforcement officials were able to share video and report live incidents, ensuring the safety of all those who attended.
At Capture Technologies, we believe that integration is key for public safety. That's why we offer a variety of new technologies to make sure citizens are safe. We offer NG911, CaseCracker, call recording, quick deployment,smartphone surveillance and much more. Call us to find out more on how we can make jobs easier for public safety officials.