PRESS RELEASE
Engineered & manufactured in the USA –the Decatur Scout 2 Handheld Police Radar
---
The SCOUT 2 was born with the overall objective to support our law enforcement by reducing their costs at saving lives through speed enforcement. The SCOUT 2 has a robust new design, made to last and backed by Decatur's proven reliability. 
In addition to the rest of the Decatur Electronics speed enforcement and traffic calming products, all SCOUT 2, are made in the USA at our San Diego technology park.
Our products are built with functional and long-lasting components. We engineer and manufacture products using the latest technology in the market while focusing on what makes Decatur the best value products in North America. Depending on the Decatur Electronics police radar you choose, your agency could save up to $1,000 in most cases compared to other speed enforcement brands in the market.
Above is exactly what the SCOUT 2, our new k-band directional handheld police radar, embraces. It embodies the largest LCD display in the market for outstanding readability, intuitive "over and under" white on black target speed display – it will display Fast/Strong speeds simultaneously.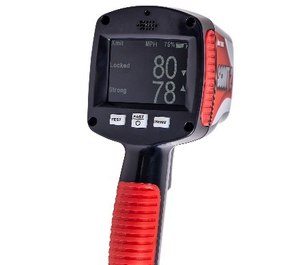 The new lithium-ion battery technology is guaranteed to operate 500+ full charge cycles. One full charge would offer up to 7 days of normal law enforcement usage. The SCOUT 2 will be operational while charging and has a battery indicator that will ensure your tools are always ready for speed enforcement activities.
We are thrilled to present Decatur's new groundbreaking handheld police radar, the Decatur SCOUT 2, at the National Sherriff's Conference in Phoenix. Stop by booth # 1309 to learn more about our products from June 22nd to 24th.
For further information, please contact your Decatur Electronics representative at (800) 428-4315 or email us at info@decaturelectronics.com.
About us: Decatur Electronics, a D&K Engineering brand of speed enforcement tools for Law Enforcement, has been developing the most reliable police radar and traffic calming speed trailers for over 65 years.
We are working to strengthen our commitment to save lives through traffic enforcement. Our team works tirelessly to develop the most innovative, reliable, and affordable police radar in the market – all made in the USA. With a dependable network of distribution representatives and service centers, we are here to support our communities together

Request more info from Decatur Electronics
Thank You!