Seattle City Council OKs $1.15M for police recruitment
A council member says she "doesn't care" what the money is used for so long as it helps attract quality recruits
---
By Suzie Ziegler
SEATTLE — This week, the Seattle city council approved a resolution that will establish a new hiring incentive plan for the Seattle Police Department, The Seattle Times reported. The resolution includes freeing up an extra $1.15 million in the department's budget to spend on recruitment. The extra money comes from unspent police salary savings, according to the report. 
While the plan has not yet been finalized, the new measure releases funds for a recruitment plan that includes the following: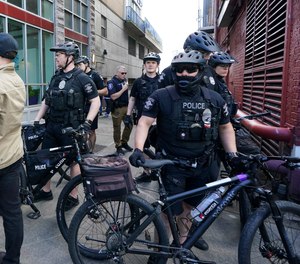 Up to $650,000 on relocation expenses for new officers hired in 2022. 

Up to $350,000 for a national campaign to advertise officer positions. 

Up to $150,000 to fund the city's search for a permanent police chief. 
Councilmember Sara Nelson, who introduced the legislation, says she doesn't care how the money is spent, so long as it attracts quality police recruits. 
"It could be used for hiring bonuses, retention bonuses, educational stipends, childcare. Frankly, whatever. I don't care what it's used for," Nelson told The Seattle Times. "What I want is for a staffing incentive program to be developed — ideally with collaboration between the executive and council — that ends up being the most competitive we can get to attract recruits." 
The city council passed the measure in a 6-3 vote. Opposing members said the money could be better spent elsewhere. 
"There are any number of ways to increase long-term community safety for our neighbors, and one-time hiring bonuses isn't it," Councilmember Tammy Morales told The Seattle Times. 
NEXT: Struggling to recruit? Check out these 5 police recruitment videos to turn the tide