Cops weigh in: How police agencies are handling policy and training in the video age
We asked our audience to weigh in on topics like body-worn camera training and policy for the release of video to the public
---
Few forces are impacting law enforcement like video. Policing in the Video Age, P1's yearlong special editorial focus on video in law enforcement, aims to address all facets of the topic with expanded analysis and reporting.
In the third installment of this four-part signature coverage effort, we address training & policy in a recorded world. Click here to learn more about the project.
Navigating the complexity of BWCs is a challenge police departments continue to face. If you're in need of BWC training for your department, PoliceOne Academy has several online courses available, including "How to Implement a BWC Program." Start your path to becoming an expert by visiting PoliceOneAcademy.com and submitting a request to learn more.

From body-worn cameras to bystander recordings, there's arguably nothing that's having a bigger impact on law enforcement than the rise of video technologies. We asked 160 members of our audience to weigh in on a series of questions related to how police departments are handling training and policy in a recorded world. Take a look at the responses and add your thoughts in the comments section.  
1. If you have ever been involved in an incident you were required to record, but did not record, why wasn't the incident recorded?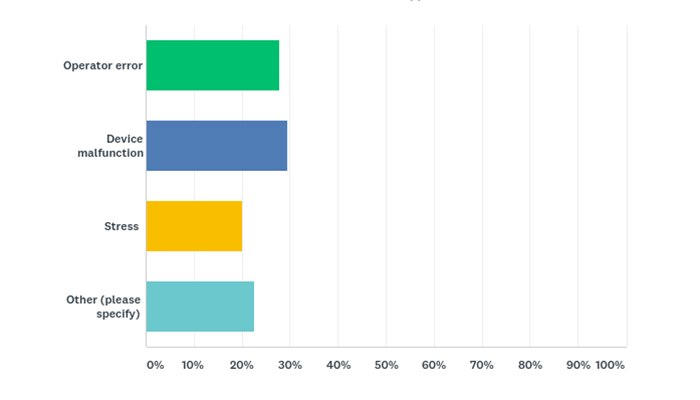 One of the biggest issues with body-worn cameras is getting officers to turn them on in situations that, per policy, require recording. There are many reasons why officers fail to capture an incident on video, as evidenced in the survey results.
Respondents were pretty evenly split between "operator error," "device malfunction" and "stress" as the reason for failing to turn on a camera. The majority of those who chose the "other" option cited how quickly the incident occurred and their forgetfulness as the primary factors behind why their camera wasn't on at the time of the incident. Author David Blake believes the fix to this problem is two-fold. You can find his analysis here.
2. Were your situational awareness and safety ever negatively affected by a bystander recording you?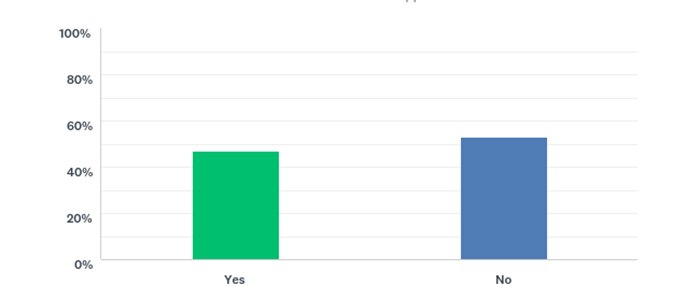 Nearly 50 percent of those who took our survey have been in a situation where they felt their situational awareness and safety were negatively impacted by a bystander recording them. The reality of policing in the modern age is somebody is always watching, which means it's important officers receive the training and guidance they need to effectively manage operating in an environment where someone is always going to hit record. Which leads us to our next question…
3. Does your agency offer any training on how to respond to bystanders recording you?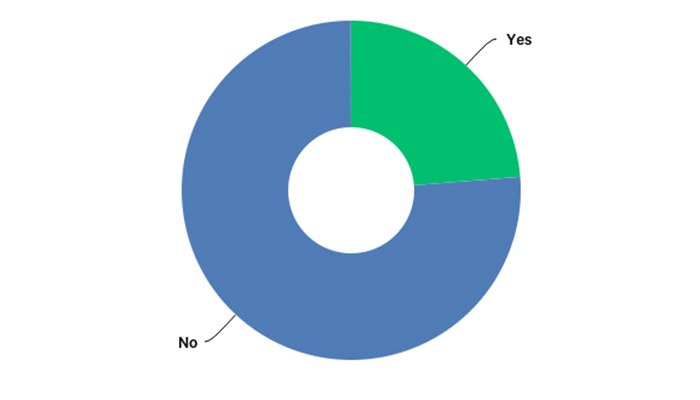 The majority of survey respondents (76 percent) have not received any police department training on how to respond to bystanders who are recording them. Video is not going away, and in an age where the smartphone is ubiquitous, scenario-based training focusing on this issue is a must for police departments. For more information about how video is transforming police training, check out Doug Wyllie's article on the topic.
4. Does your agency allow you to review footage of an incident before giving an initial statement or written report?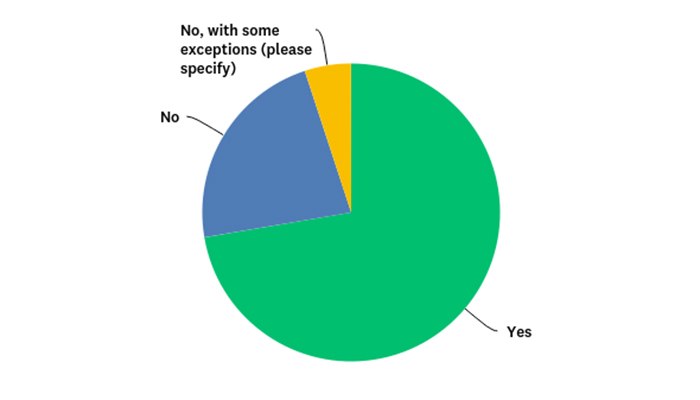 Another common challenge in crafting policy for police video is whether officers should be allowed to view footage before giving an initial statement or written report. Almost 73 percent of respondents said their agency does allow them to watch video of an incident before giving a statement or writing a report. For those who selected "No, with some exceptions", most said their agency barred the viewing of footage in the case of an officer-involved shooting, but allowed it in all other incidents.
5. When are you required to turn on your body camera?
Determining when an officer should activate the camera and audio is arguably one of the most vital components of a BWC policy. Based on the majority of answers to this question, most police departments appear to lean toward policies that require the recording of the majority of an officer's shift, including traffic enforcement stops, emergency calls, before exiting the cruiser and any initiation of contact with a citizen. For an in-depth analysis of this complex issue, check out Terry Dwyer's article on the topic.
6. Does your department require officers to inform individuals that they are being recorded?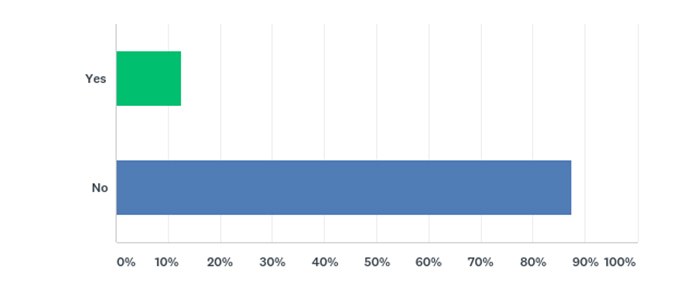 Some studies on BWCs suggest that behavior changes when people know they are being recorded, potentially aiding officers in de-escalating a situation. But the majority of our survey respondents work at police agencies that do not require them to inform individuals that they're on camera.
7. How many hours of training did your agency provide to you on the use of your BWC?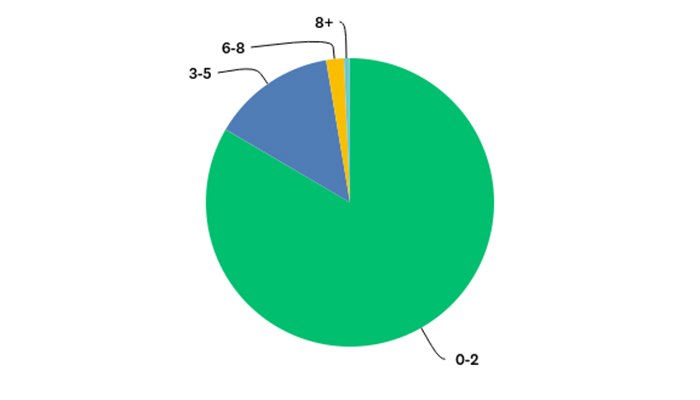 As tempting as it is to implement a video technology solution like body-worn cameras as quickly as possible, crafting good policy and training on the use of the technology beforehand is vital for a successful rollout. Nearly 84 percent of people who took our survey said they received zero to two hours of training on the use of their BWC. Thirteen percent received three to five hours of training.
8. Did you find your BWC training to be sufficient?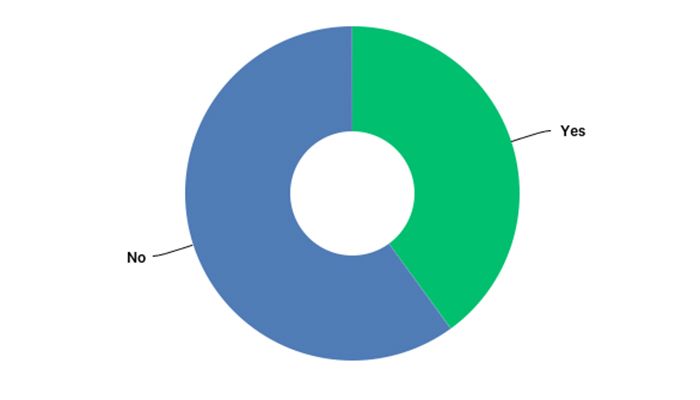 The majority of respondents (60 percent) found their training to be insufficient. For a look at how new research involving body-camera footage is exploring situational and dynamic factors associated with decision-making and efficacy of police training, click here.
9. What is your agency's policy for the public release of dash cam and body cam footage?
As an increasing number of police departments adopt body-worn cameras, a thorny issue agencies are grappling with is the release of video footage to the public.
Because of differences in state laws, there isn't a consistent national policy for the release of body-worn camera and other video footage, and police department policy isn't necessarily one-size-fits all.
Given this, the range of responses to this question was no surprise. Some PDs only release video upon receiving a court order. Others will release video upon request only after the case is closed. Protecting evidence and privacy while addressing the public's desire to view these videos is a complex issue, but no matter what jurisdiction you're in, this remains true: In the video age, the public expects to see footage of police activity and PDs need to construct their BWC policy accordingly.
For more information on this issue, take a look at our article on the topic.