Puerto Rico cop dies of wounds sustained 4 months prior in ambush
Sergeant Ricardo Perez-Ortiz was on his way to work when he was ambushed by armed suspects
---
By Suzie Ziegler 
SAN JUAN — A member of the Puerto Rico Police Department has died nearly four months after he was ambushed on his way to work. 
According to the Officer Down Memorial Page, Sergeant Ricardo Perez-Ortiz died August 24 after sustaining gunshot wounds in an April 30 incident.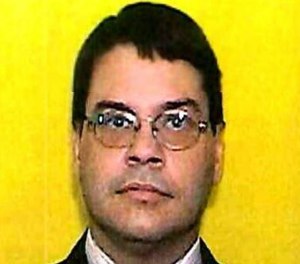 Perez-Ortiz was in uniform and driving his personal vehicle when he was surrounded by curfew-violators just before midnight, the Memorial Page reports. The group of motorcyclists and off-road vehicles blocked the officer's car, forcing him to stop. At least one suspect opened fire, hitting him three times, before fleeing. 
The officer was taken to a hospital where he remained in critical condition until his death. According to the Memorial Page, he was able to help homicide investigators by providing information before he passed. 
Perez-Ortiz had served with the agency for 26 years, according to the Memorial Page. He was posthumously promoted to the rank of Sergeant.