Kan. man robs bank to escape wife
Lawrence John Ripple went up to the teller to grab the money, then proceeded to sit down and wait for the police
---
By Police1 Staff 
KANSAS CITY, Kan. — Seventy-year-old Lawrence John Ripple walked into a Kansas City bank and told the teller to give him money because he had a gun, PIX11 reports.
After the teller complied with Ripple's demands, Ripple sat down in the lobby to wait for police, officials told the publication.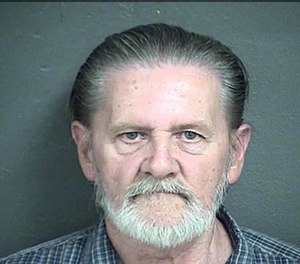 According to court documents, when asked why he tried to rob the bank, Ripple told officers he and his wife had an argument and he'd rather be in jail than with her. 
Ripple was charged with bank robbery.