Texas elects first black female sheriff
Zena Stephens beat out one of the county's strongest Republican challengers to become sheriff of Jefferson County
---
By Police1 Staff
JEFFERSON COUNTY, Texas — Texas's first black female sheriff was elected after beating out a strong Republican challenger Tuesday night.
Zena Stephens was elected Jefferson County Sheriff over opposing party Ray Beck in a close election, the Houston Chronicle reported.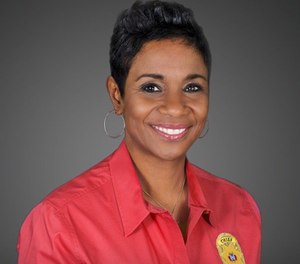 According to the Sheriff's Association of Texas, Stephens is the first black woman to be elected sheriff in Texas. 
"I think it is important, because I never saw anybody who looked like me in this role, or as a police chief, when I was growing up," Stephens said. "And so the idea, not just for girls but for any minority, that you can obtain these jobs at this level, I think that's important. And it's important for these jobs in law enforcement and any job to reflect the community they serve."
Stephens told the publication that she will tackle concerns within the department first. 
"Anytime you institute change, there may be some opposition to that, but I understand that, and I don't plan to get in there and make any sweeping changes," Stephens said.